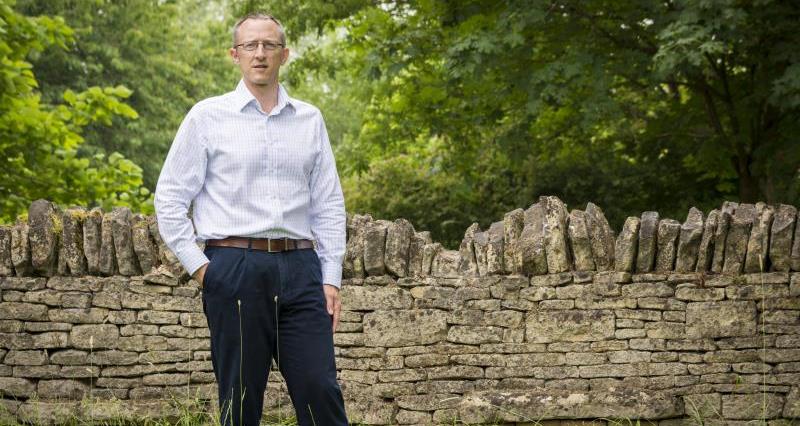 In the second part of his blog on BPS payments, the NFU's Richard Wordsworth looks at some of the details and issues that members will need to consider in the coming months. He writes:
The detail
As mentioned last time (read part one here), like for like payments are going to be higher this year than last. We now have the details online here.
As we already know, the exchange rate has again had a positive impact on payments, but also the refining of entitlement numbers and an increase in BPS envelope have played their part. Remember, the figures need to be adjusted at an individual farm level by the Financial Discipline reduction.
Are the payments going to be accurate when received?
It is clear to me again this year that a number of BPS payments are not going to be accurate in the eyes of the recipient.
Now this is not new, as under SPS reductions were applied to claims by the RPA where they believed the rules had not been complied with.
Under BPS, things are a little different, the instance of a discrepancy between what the farmer expects and what the RPA issues as a payment continues to be a feature of the system. Yes, there will be farmers again this year who do not comply with the rules as set out, might I add for many genuine reasons, not least the complexity of the rules, but equally the approach taken by the RPA is now more than ever focused on paying on what it believes is correct at the time of calculating the payment, based on the data it sees as being accurate.
So what are the main reasons to cause such a differing view?
as we have said where the farmer has not got the claim right, that could be due to data presented or an inspection;
there is also the frustrating situation this year that a payment for 2017 will be issued before previous year issues are sorted out, thus compounding a problem, due to work not been completed in recent months.
another activity that sadly we will see payment concerns arise from is erroneous mapping that has superseded data that was used as the basis of the 2017 claim. We have raised over recent months the need to check mapping, this mapping could be the cause of a payment discrepancy this year, details of our guidance can be found here.
So if you do get a 2017 payment that appears to be less than expected, it could be due to one of these issues.
In terms of what to do next:
First, look at any of the following:
correspondence from the RPA, such as inspection report findings, be that cross compliance or greening / eligibility checks;
looking at your online maps together with your copy of the submitted claim form as well as the BPS rules.
In terms of information, as a reminder, the RPA will issue a remittance advice slip when a payment is made. A claim statement breakdown for BPS 2017 should show the basis of the payment made and critically show any other adjustments.
There will again frustratingly be no field by field breakdowns featured. These should be issued in early 2018. In terms of entitlement information, this will be provided again on the Rural Payments online service via the 2017 entitlements tab and it will show the correct entitlement position when the farmer is notified their entitlement transfer has been completed.
If there is a problem, then currently our advice is to complete another Payment Query Form, but only once you have some level of certainty as to what the issue could be associated with, that will mean waiting for the Claim statement to arrive. The payment query form is online, search for 'BPS payment query form' at www.gov.uk.
Finally, a few payment-related reminders:
Inspected claims - a number of those inspected in 2017 have been asked to complete an active farmer eligibility reconfirmation form. Those affected were contacted by the RPA a few weeks ago now and fall into the category of being inspected in 2017, had a 2016 claim value worth over €5,000 but an eligible claim area of less than 36ha. The RPA need to hear back from you if you have not responded yet. If you need help speak to NFU Callfirst.
Tracking your claim - If you want to see where your claim is in the RPA system, you can track it via Rural Payments online service by heading to the 'Apply for BPS' screens.
Fraud – Be aware of it and avoid being a victim, here are a few things to consider.
Need help?
If you need further assistance on BPS, greening or cross compliance, please call NFU CallFirst on 0370 845 8458.