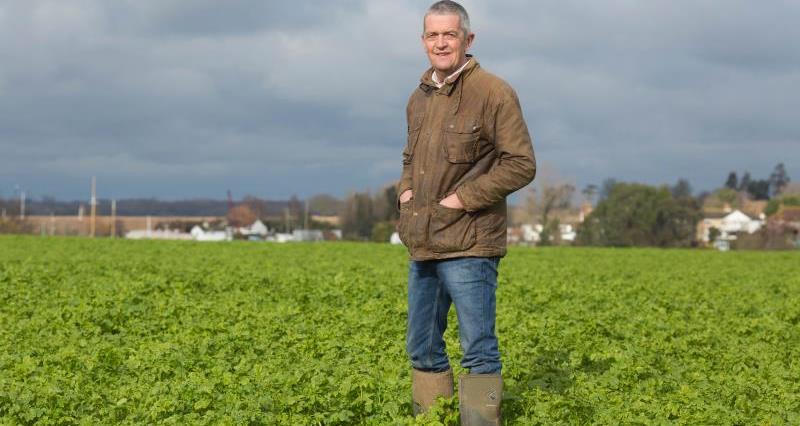 NFU Deputy President Guy Smith provides an update on what the NFU is doing to help members working through BPS applications and Countryside Stewardship claims.
He writes:
I imagine there was a time when the month of May was one of the more peaceful months in the farming calendar when farmers had time to chew the fat over a five-bar gate. Spring calving/lambing/drilling was done and harvest and hay-making were still to come. But for the modern farmer it's time to pore over the computer screen and wrestle with BPS forms and stewardship scheme annual claims. This year's struggle through the forms has been far from plain sailing.
For starters there's 'hedgegate' where the RPA's hedge control layer exercise has left many of us bewildered as fields and features seem to have been randomly removed or reclassified. I sometimes think if the BPS website had a 'swear box button' where every time a farmer swore at the screen they had to pay a pound to charity then we could raise millions for good causes. The number of RLE1 forms being filled in brings to mind another acronym beginning with R, that being RSI – repetitive strain injury.
To raise our collective blood pressure even more, the delivery of Countryside Stewardship scheme elements (agreements and annual claim forms for some and payments for many) seems to be suffering from systems failure. As May 15 approaches we have far too many still waiting for payments while others wait for agreements for schemes that were meant to have started months ago.
I know from experience that at times like these a collective cry from the membership goes up along the lines of, 'What is the NFU doing about this mess?'. So here's a reminder.
We remain the industry leader when it comes to giving advice when it comes to farmers negotiating this frustrating complexity. Our website is always an excellent library of advice pages put together by our BPS and environment advisers. Furthermore, I know CallFirst is particularly busy fielding member enquiries on these issues. Saying this, I must thank all those NFU staff who are at the front line at this stressful time for farmers, fielding questions from members. It's a time to remember the old adage 'Don't blame the messenger for the message'.

The NFU has been raising concerns about the remapping exercise from the moment we first heard about it. We've been urging the RPA to make sure it is properly resourced to deal with what we can foresee as a tsunami of RLE1 forms – like telling farmers about the changes up front, why change is happening and why it is changing seemingly correct maps. We've permanently pushed them for better guidance as to what claimants need to do if they think their maps are not correct, particularly where mapping errors are not particularly significant to the claim. Of particular concern here is the prospect of claimants finding themselves in some way disadvantaged as a result of mapping errors by the RPA. We will continue to monitor this very closely.

With regard to the poor delivery of Countryside Stewardship and ELS/HLS, both in terms of overdue payments and late agreements, we have been raising this at the highest level possible for some time. One slightly odd outcome of this is that we seem to have convinced Secretary of State Michael Gove that things are far from acceptable. He has repeatedly and publicly agreed with us that things need to improve. What we need to do now is remind him that, as the man in charge of Defra, ultimately he is the man responsible.