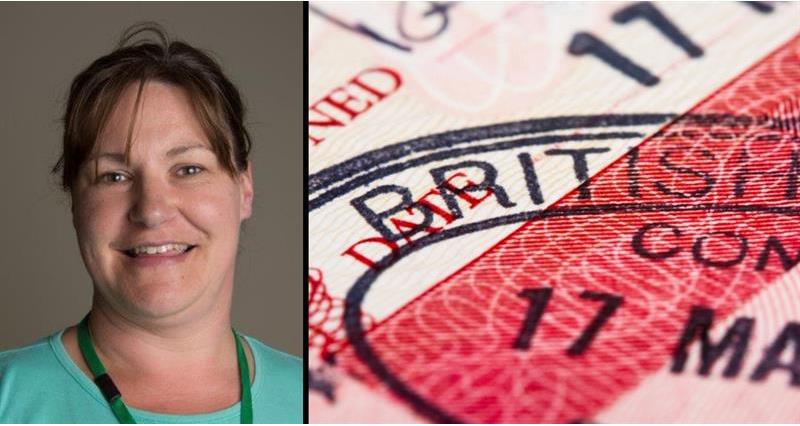 The UK government announced it's EU Settlement Scheme open to all EU citizens currently resident in the UK. But what does this mean for NFU members and the large number of EU migrant workers in farming?
NFU skills and employment adviser, Tamara Hill, explains what it means and how the application process works:
The government has confirmed that all those EU citizens currently resident in the UK can stay. The launch of this EU Settlement Scheme will allow EU citizens and their family members to apply for UK immigration status - it will be mandatory to hold UK immigration status by 1 July 2021. You can access the application online using a computer, tablet or mobile phone. There are three key parts to the application: identity, residence in the UK, and criminality.
You will be able to get support over the phone or in person if you need online assistance.
What information needs to be provided?
The application asks for basic factual information like your name, address and reference numbers such as your passport, national identity card or National Insurance number.
You can use the EU Exit: ID Document Check app to fill in this information. There are three checks carried out:
Proof of identity
Verify your identity by scanning your biometric passport, biometric EU national identity card or biometric residence card using the EU Exit: ID Document Check app.
Alternatively, you can send your identity document to the Home Office by post. You will also need to verify your identity by uploading a photo of yourself using the app or directly to your online application.
Proof of residence
Prove your residence in the UK by providing your National Insurance number, if you have one.
Other documentation may be used, or required, to show proof of residence.
Criminality check
Complete the criminality check by declaring any criminal convictions. Only serious or persistent criminality will affect the application. This will not affect the vast majority of EU citizens and their family members.
Payment
No Fees - The Prime Minister announced that the government has removed the £65 (£32.50 for children) application fee that had been set for EU citizens applying for settled status during a statement to the House of Commons in January 2019. Anyone who has already applied will have their fee reimbursed.
What is a settlement application?
Indefinite leave to remain in the UK will be granted to EU citizens who can demonstrate they've been continually resident in the UK for five consecutive years prior to the date of their application.
Continually resident means that they must be able to demonstrate that they have not been absent from the UK for more than six months in any 12-month period during the five years (subject to some technical exemptions).
What if an EU citizen has lived in the UK for less than five years?
EU citizens who have lived in the UK for less than five years can apply for pre-settled status. They will then be eligible to make a settlement application once they reach five years in the UK.
What else do I need to know?
The Home Office will check employment and benefit records held by government. The EU Settlement Scheme will use HMRC and Department of Work & Pensions data to check that an applicant has been continuously resident in the UK for the five-year period.
Immediate family members of EU nationals will also be able to apply under the EU Settlement Scheme where they have lived with their EU family member in the UK for five consecutive years.
Children under the age of 21 do not need to have been in the UK for five consecutive years to obtain settled status if their parent(s) are granted settled status.