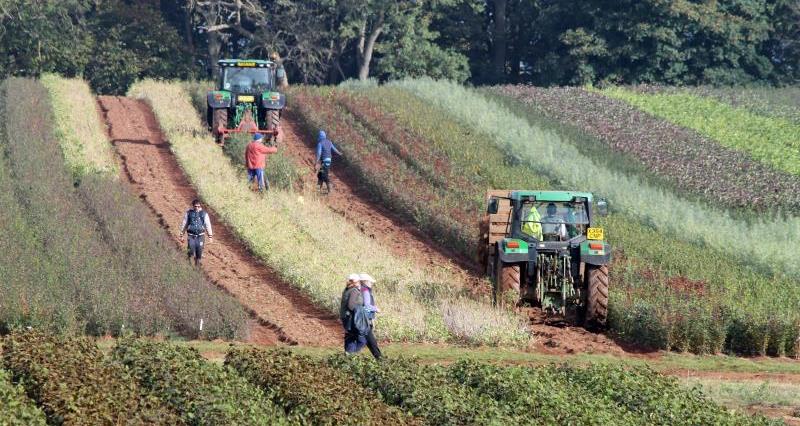 EFRA have reopened their Call for Evidence to assist in an inquiry into the Seasonal Workers Pilot scheme. the inquiry will focus on Labour in the Food Supply Chain.
The inquiry, which launched in March, will determine the impact of a new points based immigration system on the sectors most likely to be affected by when the UK leaves the EU at the end of 2020. The inquiry will also investigate how Government promises to invest in UK skills will compensate for the projected shortfall in workers from abroad.
The difficulties presented by shortfalls in seasonal labour have been highlighted recently as a result of the COVID-19 pandemic, demonstrating the need to rapidly address possible issues before the UK leaves the EU in December. The Committee is therefore calling for additional evidence from food producers, processors, workers' unions, veterinary surgeons and the horticulture sector in answer to the following questions:
What impact will the Government's proposed points-based immigration system have on labour in the food supply chain? Which sectors will be most affected by a reduced ability to recruit from abroad?
Will investment in staff retention, productivity, technology and innovation compensate for the Government not implementing an immigration route for "lower skilled workers"?
What impact has the Seasonal Workers pilot scheme had on agriculture and horticulture? What should be the future of the scheme, including whether it should cover more, or different, agricultural and horticultural sectors?
How many seasonal workers are required in agriculture and horticulture each year, and how can this demand be reasonably met from 2021?
Commenting on the inquiry, NFU Vice President Tom Bradshaw highlights:
"The government's immigration policy has huge gaps when it comes to providing the people and skills needed to ensure the farming sector can operate smoothly – from the people who pick our fruit, veg and flowers to the vets and herdsmen who help us care for our animals.

Every job plays an important role in delivering quality, nutritious food for the country and bringing more than £120 billion to the UK economy. If we are to continue this vital contribution, we need an immigration policy that provides viable entry routes for both seasonal and permanent workers.

It is good to see the EFRA Committee recognising the value of agricultural jobs – whether they be deemed low skilled or not – and I hope its recommendations to the government following its investigation reflect this."
While the current COVID-19 situation has more immediate implications for access to workforce, the government's position at this current juncture is that they are still looking to implement a new system for immigration from 1 January 2021.