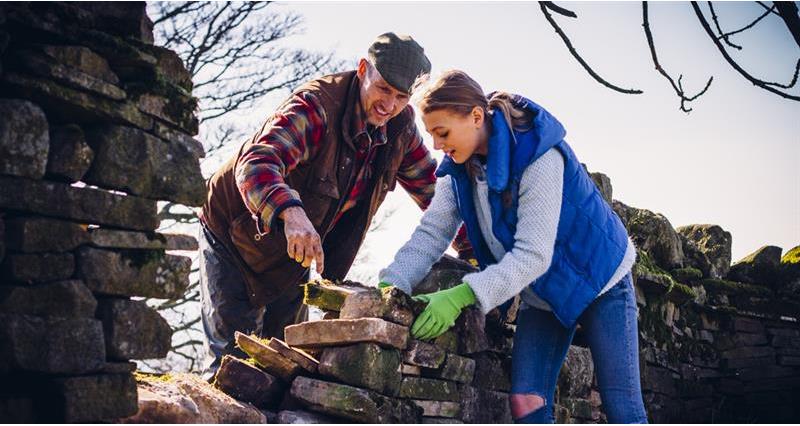 Taking on an apprentice could prove to be an affordable and cost-effective way of increasing the productivity of your farm business.
A recent government survey showed 78% of employers with apprentices felt that the move had increased the productivity of their business.
Many farmers, more so than most other employers, also reported that taking on an apprentice had lowered the overall wage bill.
Funding
Farmers in England can secure government funding to cover some of the cost of training and assessing an apprentice.
If your wage bill is less than £3 million each year, you would only have to pay 5% of the overall cost of employing an apprentice and the government would cover the rest. Depending on your circumstances and those of your apprentice, you may be eligible for even more funding from government.
If your wage bill is over £3 million and you therefore pay the apprentice levy, the amount of funding you receive from government would be based on the size of levy paid each month, the proportion of your wage bill paid to employees living in England and a top-up from government.
For more information about the funding available for taking on an apprentice, fill in this enquiry form or contact the National Apprenticeship Service on 0800 015 0600 (Find out about call charges).
Hiring an apprentice
If you think your farm would benefit from taking on an apprentice, the government has set out five key steps to take:
Further benefits
The survey of employers identified a range of other benefits of hiring an apprentice alongside increased productivity. Many employers said offering apprenticeships had helped them to develop skills relevant to the needs of their organisation (86%), improve the quality of their products or services (74%) and improve staff morale (73%).
Furthermore, 84% of employers reported overall satisfaction with the apprenticeship programme 82% would recommend apprenticeships to others.