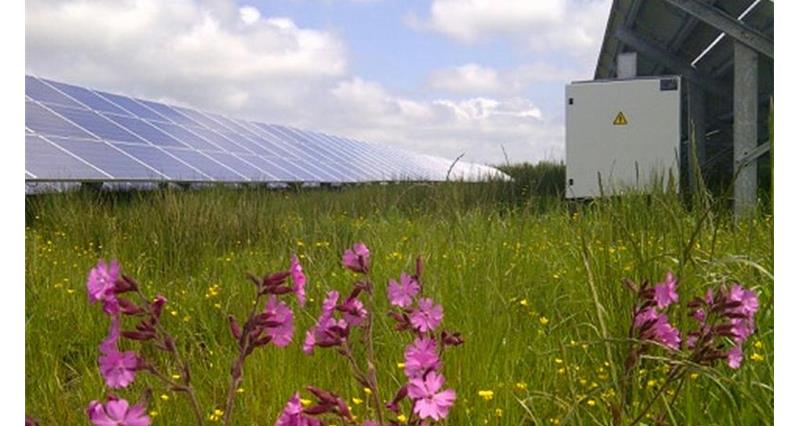 NFU Chief Renewable Energy Adviser Dr Jonathan Scurlock will be speaking at an afternoon 'solar farm walk' event on Friday 16th June 2017, at Westmill Farm, Watchfield (near Swindon), Wiltshire SN6 8TH. Entitled "Solar Power and Biodiversity: maximising the benefits", the seminar takes place in a marquee (with a short walking tour of the solar and wind farms on site), and will show how solar power projects can have positive impacts on local biodiversity through good design, planning, and management. Running from 1230 to 1630, this event is aimed at:
Solar power developers and operators, to show how developing on-site biodiversity can add value to solar developments
Farmers and landowners, to show how solar power is both a source of income and a way to help improve environmental performance
Local planners and councillors, who will hear about the best current practice and how they can help make this happen
Anyone carrying out environmental assessments or management of solar farms
Other speakers include the Lancaster University 'Solar Park Impacts on Ecosystem Services' (SPIES) project (all attendees will receive a free copy of their assessment toolkit), the Solar Trade Association, and leading consultants on integrating solar power with biodiversity management and planning.
Free parking will be available on site - nearest mainline train station is Swindon (8 miles). Download the event flyer here.