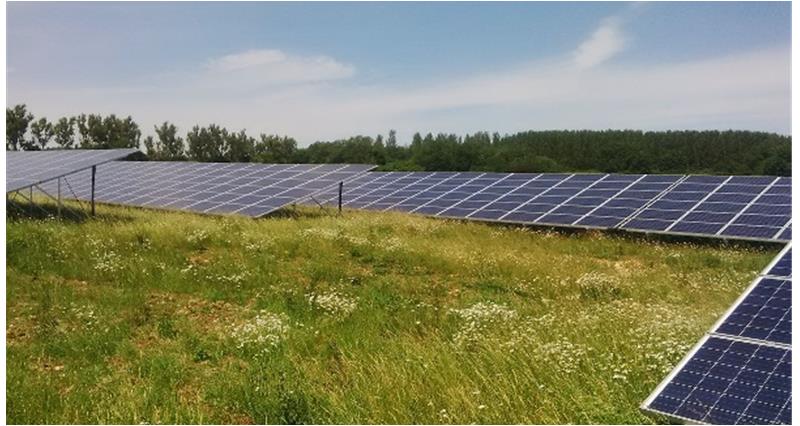 Solar farms can significantly boost local biodiversity, delivering benefits to wildlife and potentially even boosting pollination of surrounding crops, according to a new solar industry-backed survey.
Sponsored by a number of solar developers, the study enlarged upon preliminary ecological survey work in 2013 - by looking at four key indicators across a total of 11 solar farms during 2015.
Ecological consultants Clarkson & Woods and Wychwood Biodiversity compounded previous assertions about the link between solar farms and biodiversity, showing an increased presence and abundance of a range of plant and animal species where wildlife-focused management formed part of routine operations and maintenance.
Solar farms 'provide a high value crop (solar power) while leaving the majority of the land area free for wildlife management,' concludes the research.
"We're delighted with the findings of this survey," commented Leonie Greene of the Solar Trade Association. "It confirms that solar farms, when done properly, are an asset to our countryside and our natural environment."

NFU comment