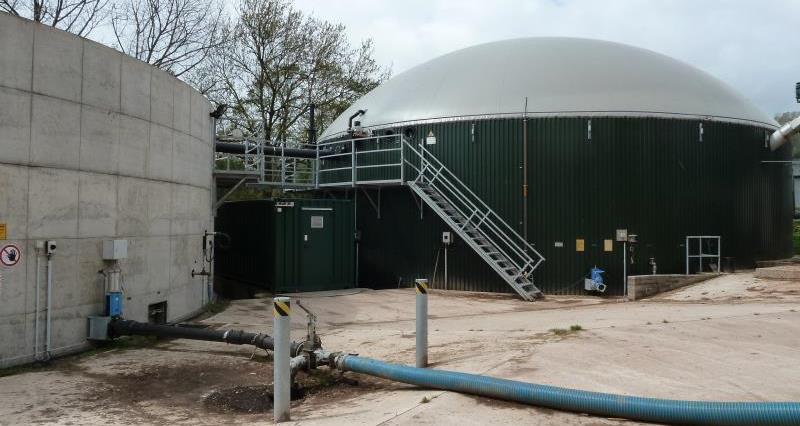 With more than 30 new AD plants likely to be built in the UK now that the Renewable Heat Incentive reforms have been passed, and new opportunities to supply biomethane as a transport fuel, the resurgent optimism in the low-carbon gas sector is expected to be on show in Birmingham next month.
Britain's largest international trade show dedicated solely to AD and biogas, UK AD and World Biogas Expo 2018 offers a blend of industry insight, innovation and investment opportunities for both the UK and international markets. This exhibition and conference on 11-12 July at the National Exhibition Centre, Birmingham, covers all sectors and regions where AD offers solutions – from UK farming and soil management to food waste, transport fuels, the circular economy, tackling climate change, heat policy - and yes, the impact of Brexit.
UK visitors will hear about the latest domestic market news, including policy and regulations, as well as discovering international trends and developments. On Day 1, NFU Chief Adviser on Renewables and Climate Change, Dr Jonathan Scurlock, is speaking in a session on "How anaerobic digestion can drive farm productivity and diversification" as well as a seminar on "Effect of climate change in the AD industry"; and NFU Chief EU Exit and International Trade Adviser Gail Soutar will speak on "Brexit and UK farming policy opportunities" on Day 2. Look out also for the NFU Farm Energy Service on stand G605.
Click here for free pre-registration.
Winners of the annual AD & Biogas Industry Awards will be announced at a glittering Awards Ceremony and dinner at the Vox Conference Centre, next to the NEC, Birmingham on 11th July, as part of UK AD and World Biogas Expo 2018.
NFU members are particularly welcome at a Farmers' Breakfast Briefing 0815-0945 on 11 July in Piazza Suite One at the National Exhibition Centre, Birmingham, hosted by Charlotte Morton, Chief Executive of the Anaerobic Digestion and Bioresources Association (ADBA), on "Funding the next generation of on-farm AD plants."