On 1 July the HSE released safety statistics for 2019/2020 which showed there had been a reduction in farm workplace fatal injuries compared to previous years.
There were 20 reported fatal injuries to workers in farming compared to 32 last year – almost a 40% reduction.
But is the job done for safety? No.
This improvement is very welcome, but it is not a reason to be complacent when it comes to farm safety. Variations in figures naturally occur year on year and a longer-term sustained improvement is needed before it can be said that farm safety has fundamentally changed.

What do the HSE statistics say about farming?
Every year the HSE reports on fatal injuries to workers giving a total figure for the whole of Great Britain and a break down by main industry.
Overall, the figures for 2019/20 show an improvement over the previous year of 25% and of 19% when compared to the five-year average as shown in the table above.
The number of fatal injuries in agriculture for 2019/20 is the second highest behind construction out of the total of 111. The figure for agriculture is however the lowest ever on record, but it should be noted that agriculture still accounts for 20% of all workplace deaths.
Using this measure, agriculture has the poorest safety performance compared to any other industry both in respect of 2019/2020 and in respect of a rolling five-year average.
The rate of fatal injury in agriculture - at 18 times higher than the all industry average - shows that whatever the improvement in numbers this year, there is still a long way to go.
Fatal injuries to members of the public
In addition to a total of 111 worker fatal injuries, the HSE reports that a total of 92 members of the public were killed in 2019/2020 because of work related activities. A detailed break down of fatal injuries involving members of the public is not yet available from the HSE but is it anticipated that two fatal incidents involving members of the public will be attributed to incidents that occurred in a farm workplace.
More information on incidents involving members of the public will be published later in July as will a more detailed break down of the worker incidents.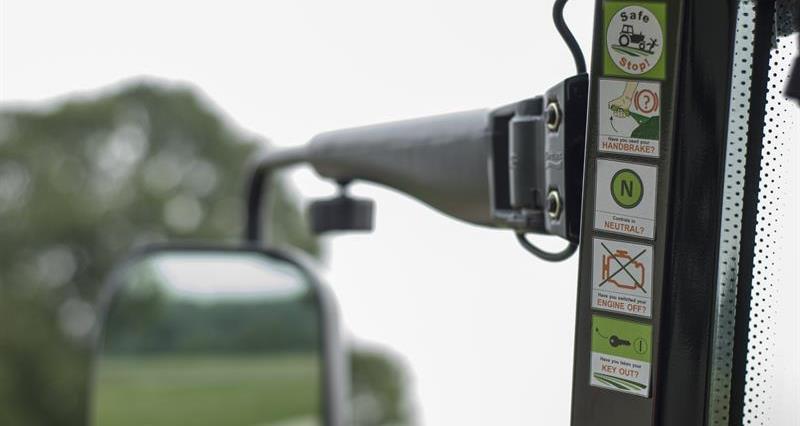 What are the causes of fatal injuries in agriculture?
More information on fatal injuries in agriculture will be published on 20 July at the start of Farm Safety Week.
However, the main causes of death and serious life changing injuries in agriculture have remained constant over the years.
Workplace transport, falls from height, contact with livestock and machinery feature as the top causes every year. Risks from all these causes can be controlled and often removed altogether:
Securing vehicles and following Safe Stop every time an operator leaves the cab will stop farmers being run over by their own vehicle.
Wearing a helmet every time an ATV is used and having driver training will help stop deaths involving these vehicles. NFU members can obtain helmets at a discount.
Controlling child access to the workplace and keeping children under the age of 13 years out of farm vehicles will protect children and save lives.
The massive reduction in farm workplace deaths is to be welcomed but for it to be more than just a good year, focus throughout the industry of working safe all the time must happen.
There is very strong evidence that changes in farming's safety culture are taking place as shown by the numbers of farmers taking part in safety events the length and breadth of the country.
Your farm safety toolbox - follow these links for further information and advice:
NFU members can also contact NFU CallFirst on 0370 845 8458.