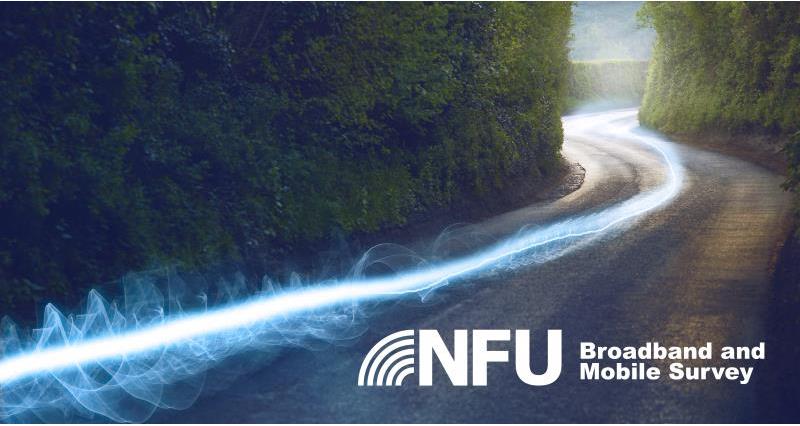 The NFU's annual broadband and mobile survey is now live, and its members are encouraged to take part in order to build a true picture of connectivity in the countryside.
The NFU continues to engage with government about the need for fast, affordable and reliable broadband and mobile phone coverage for farmers, growers and rural communities.
Last year's survey showed that only 16% of respondents had a reliable indoor signal, despite over 90% agreeing that a reliable mobile signal was important for their business. The statistics were similar for broadband coverage, where nearly 60% of respondents felt their broadband speed was insufficient.
NFU Vice President Stuart Roberts said: "The NFU is calling on the government to make the digital economy universal so that every farming business can access superfast broadband at an affordable cost. In an increasingly technological world, farmers are relying more and more on broadband and mobile signal to run their businesses.
"Unfortunately the latest data shows the UK lagging behind other countries, slipping to 35th in the world for average broadband speed and 41st for 4G coverage, emphasising the need for the government to up its game in bringing rural areas up to scratch.
"Farmers and growers more than ever need access to reliable broadband and mobile services to ensure they can remain competitive, productive and innovative in a digital age. I would encourage as many farmers and growers as possible to complete this survey and contribute to the NFU's growing evidence base for better rural connectivity."
The survey will run from Thursday 30th August for four weeks. NFU CallFirst will be carrying out a telephone survey and it is also possible to complete the survey online.