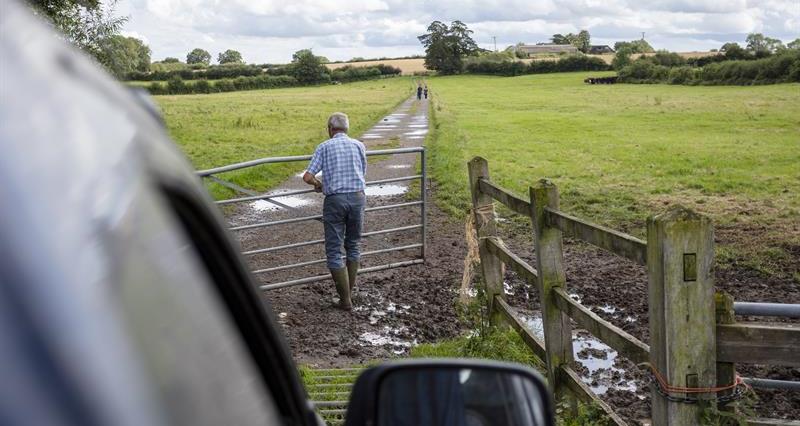 There's good news for farming businesses after the government and the companies that run the UK's mobile network agreed a deal to eliminate signal dead zones in remote and rural areas.
The Shared Rural Network aims to extend 4G coverage to 95% of the UK, no matter which network customers use, by 2025.
The £1bn deal involves sharing network equipment – government will foot half of the bill while EE, O2, Three and Vodafone will pay the rest.
The government says the plan will "make poor and patchy rural phone coverage a thing of the past".
It should guarantee coverage to an extra 280,000 premises and 10,000 miles of roads - particularly in so-called "not-spots", where there is no service at all.
NFU Deputy President Stuart Roberts said: "Today's announcement by government and the four major Mobile Network Operators on the Shared Rural Network should have a very positive impact on coverage and I hope will help address our longstanding concerns over a lack of decent 4G coverage in rural areas.
"We have campaigned long and hard to make tackling the lack of rural connectivity a priority. The NFU's annual broadband & digital member survey has consistently demonstrated just how dire the current services are for many farming businesses with patchy mobile coverage remaining the biggest barrier for our members to improving on farm productivity and the uptake of digital technology.
"With the industry facing so much uncertainty, it's clear that farmers need as many tools as possible to maintain business resilience and having access to digital connectivity is paramount if they are to compete with our international neighbours in the global market.
"We will continue to campaign for investment in the country's digital infrastructure, so farming businesses and the rural economy can continue to meet their huge potential not only as food producers but in helping to tackle climate change and deliver on our net zero ambitions."