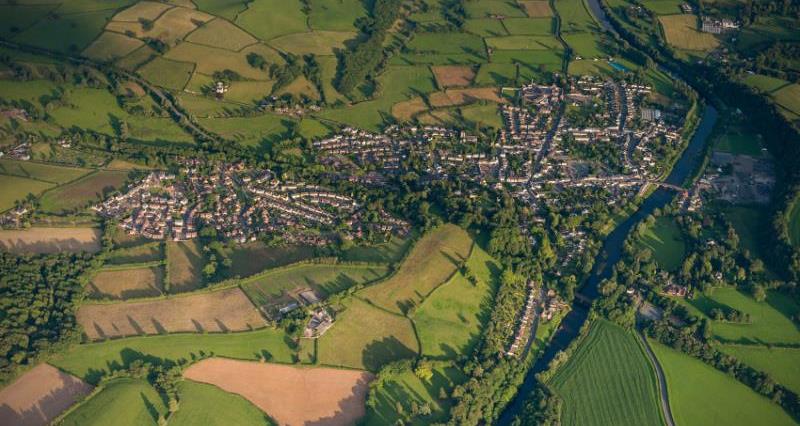 Why the planning system needs to recognise the role of farm businesses in 2017
The planning system has to work for everyone, including farmers and growers. The system has to value farm land and farm businesses and ensure that farmer's get a choice as to how they manage their land.
We are still waiting for the results of the Rural Planning Review (now expected in January), and hence are still relying on permitted development rights that are over 20 years old and hence out of date for modern farming needs. Most planning guidance for farmers is also out of date, hence farmers and growers continue to struggling to get consistent planning rules for farm businesses.
The planning system needs to start valuing farming better, to see the countryside as the living resource it is to produce our food locally and sustainably, rather than having to import 38% of food. Farm land is not just a resource to look at and visit at the expense of its productive use.
The UK produces lots of high quality produce, much of which is duplicated by imported food flown thousands of miles; there are 750 kind of UK cheese for example. With a planning system that works to support local farm networks, as well as the wider UK food supply chain, we can do much more to feed as well as provide homes for the UK population.
Whilst the loss of some farm land to housing is seen as inevitable, the contradiction is that when a farmer seeks to gain an income stream by diversifying into renewable projects or by selling of a parcel of land for housing, then the loss of agricultural land becomes a major issue. The planning system need to start understanding and supporting farming more consistently.
There needs to be more effort to value farm businesses and farm land as part of the town planning process in 2017. To ensure farming takes into account farm land supply and farming businesses needs when allocating housing land, and ensure that the indirect impacts of housing on farm land are fully considered. The countryside is not just there to provide a view, a footpath or attractive landscape for new housing developments; it is there to be farmed.
A sustainable farming industry, supported by the planning system will not only ensure treasured landscapes and natural resources are retained, it will ensure rural communities can thrive and the UK can grow more of the food it needs.