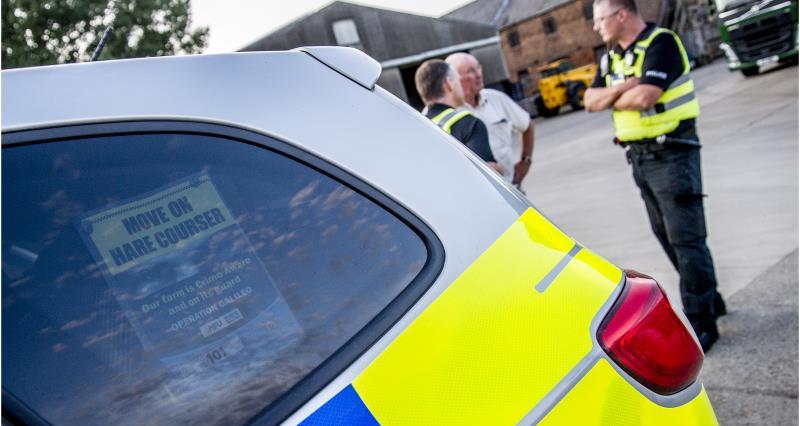 Thirty-one police forces, representing over 90% of forces facing issues with hare coursing in England and Wales, and the Crown Prosecution Service joined the NFU at a seminar today (Tuesday 19 December) as efforts are ramped up to rid the countryside of hare coursing.
At the meeting, the NFU stressed the need for a dedicated rural policing team in each force to better tackle rural crime. It is also calling for the government to form a cross-departmental rural crime task force to address the failures in dealing with rural crime.
More consistent policing and sentencing could help prevent 'criminal tourism' where perpetrators travel considerable distances to target rural businesses.
Representatives from the police and CPS heard how hare coursing, which some police forces have linked to organised crime, sees farmers facing threatening behaviour, violence and intimidation. The NFU has found that this threatening behaviour has led to a culture of underreporting to police, meaning the true scale of hare coursing on rural areas may not be known.
NFU Deputy President Minette Batters said: "The NFU is hearing from farmers that there have been dramatic increases in all rural crime, but hare coursing in particular is causing incredible cost and damage to farm businesses.
"In our recent Combatting Rural Crime Report, the NFU laid out how important a joined up approach is from all aspects of the government, police and justice system to tackle these issues.
"Six months on, this remains the case. It is critical for farm businesses that there is consistency in both policing and sentencing and the NFU will continue to push for this as the path forward.
"It is fantastic to see such willing co-operation from the police and Crown Prosecution Service to tackle this problem and I hope this will lead to significant progress.
"There needs to be robust action against hare coursers to end this blight on our countryside and ensure that farmers do not continue to be targeted by criminals."