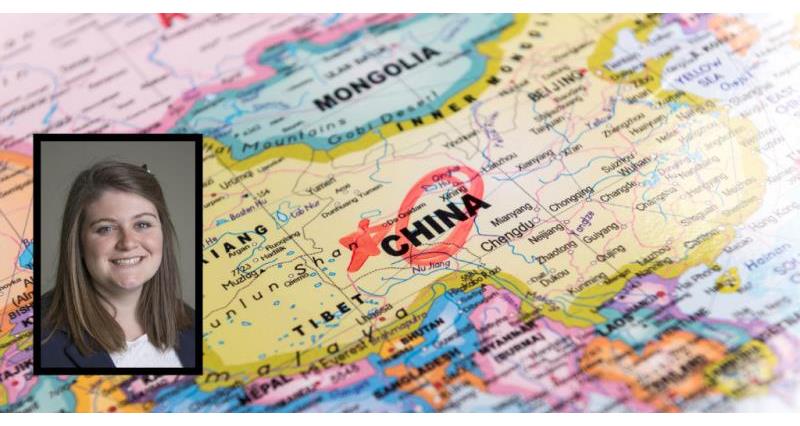 Recently, Secretary of State for International Trade Dr Liam Fox MP visited China, where he agreed a deal which allows the import of UK dairy products to China made with milk from the EU or third countries.
EU exit and international trade adviser Tori Morgan takes a look at the detail of the deal:
What is the agreement?
This agreement is estimated to be worth £240 million over 5 years to the UK. In 2017 the UK exported over £96 million of dairy products to China and with demand for most dairy categories growing more than 20% each year in China, it is one of the country's fastest growth sectors.
The deal covers processed dairy products so it excludes raw milk and infant milk formula imported from third countries. It would however allow UK processors who import ingredients such as pasteurised milk or cream, cheese or milk powders to use these in products destined for China, provided the country of origin of that dairy ingredient is approved in their own right to export milk to China. This agreement will give processors increased flexibility on sourcing the dairy they use for their products, by removing the complexity and segregation challenges they face when targeting the Chinese market. It will also be particularly helpful for dairy processors in Northern Ireland who might be sourcing or processing product both sides of the border with the Republic.
What is the expected impact?
AHDB Dairy suggests that whilst processors will be able to source third country ingredients it is unlikely that it would encourage any increase in liquid milk imports from third countries, as the UK is already over self-sufficient in this commodity. It could however encourage some trade in processed products for example, cream could be imported and turned into butter or AMF, or milk powders could be imported, refined and blended into speciality powders (not infant milk formula).
What does it say in the small print?
The deal sets a percentage of third country product which can be used in the final product in order to qualify as British under this agreement. If a product contains a mixture of ingredients with differing origins for that resulting product to be considered British it must contain more than 50% British product by weight, or if none of the ingredients used breach the 50% threshold then the origin would be the country in which the mixing was carried out.
So what does this all mean for UK dairy farmers?
This deal ultimately means that processors are able to send more product to China and although some of those products might be made, in part, with imported ingredients they would also require more British ingredients, hence driving demand for UK dairy.