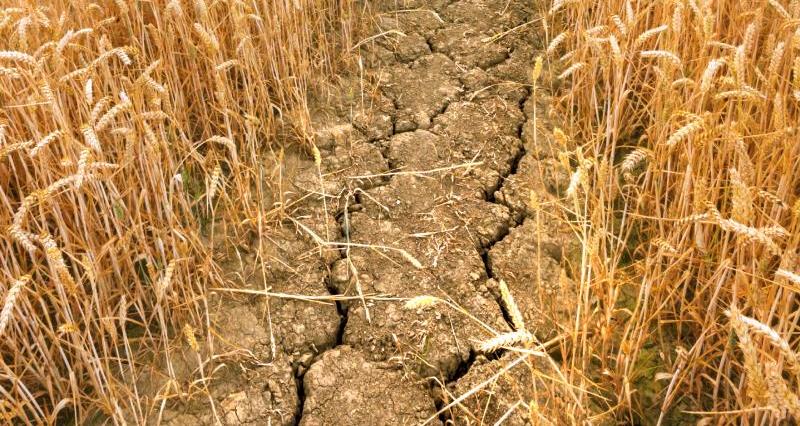 The NFU has been invited to comment on a draft water efficiency strategy for the UK.
We'd like to hear from members to help shape our response.
The NFU agrees that a strategy is needed, even if the messaging around our long-term vulnerability to water scarcity is complicated in a country where it regularly rains.
While water shortages are still relatively rare, there is little doubt that climate change will put resources under pressure in future.
The UK will be required to produce more food, as other parts of the world become less suitable for agriculture, and this will require more water use in the UK for irrigation. At the same time, increased population will mean that there will be a greater demand for public water supply.
The extremes of weather and the changes in demand will put an increasing strain on water infrastructure. The links between water and energy will also become more critical, because water is required for power generation and fuel production and, at the same time, energy is also used to pump, treat and heat water.
Moreover, there will also be issues relating to water supply and the natural environment. Summer river flows will be significantly lower in the coming decades, and there will be competition for water between public water supply abstraction, power station cooling and agricultural irrigation. Lower river levels will also cause issues for effluent dilution.
Water abstraction for irrigation of high value, high quality fruit and vegetable crops is a key element of domestic food production and a major issue for the NFU.
It follows that we are keen to help farmers and growers become more efficient in their water use, ensuring the maximum output value of water by reducing waste, thereby striving to grow more food with less water.
In responding to the consultation on a draft water efficiency strategy, we are interested in ways that farmers and growers can improve their own best practice in the efficient use of water and how agriculture can join in with the public supply sector on common messages relating to water efficiency.
Since the public supply sector is invariably the dominant user even in the most agricultural catchments, it follows that the more efficient the water sector can be the less pressure there may be on environmental and agricultural need.
A final strategy is expected to be published in March 2017.