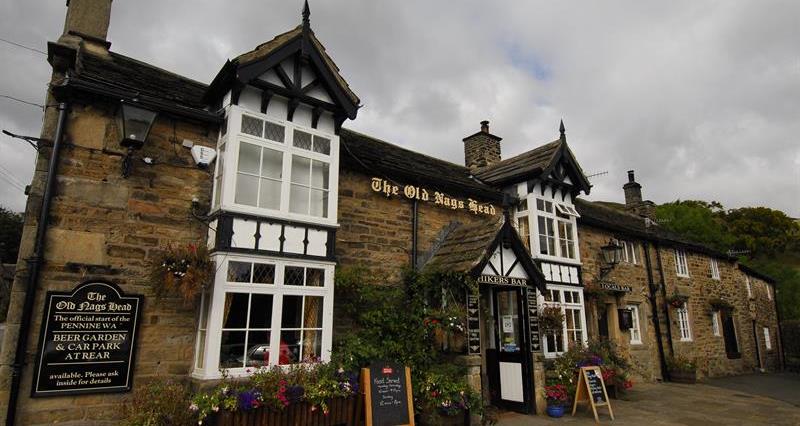 Updated 15 May
Planning legislation and processes - including emergency powers for health and local authorities.
Planning coronavirus update:
Please also check local planning authority websites and government websites if you can as guidance is being updated daily. Farmers in Wales can access bespoke guidance on the NFU website and the Welsh Government here.
New permitted development right allows local authorities and health authorities emergency rights to deal with coronavirus outbreak
Local authorities and health authorities can use a new part 12A permitted development right on their own land and buildings, and other land and premises they can temporarily lease to provide hospital and testing facilities for example. In theory the permitted development right can be applied more broadly to help food supply chains, such as to allow food storage and could permit the use of on-farm tourist accommodation for health workers and possibly seasonal worker accommodation but only if, the health authority or the local authority thought this was part of the response they needed to help deal with the national emergency.
The temporary use can last until 30 December 2020. A full planning permission would be needed to retain the use beyond this time. When the temporary use ceases, the building or land will return to its original planning use.
Further information is available at the planning and infrastructure section of our COVID-19 'Guidance on environment and rural issues' web page.
New business guidance and legislation allowing for takeaway and deliveries
In England, updated business guidance was published on Friday 27 March, following the introduction of the new permitted development right to allow restaurants and public houses, wine bars or other food and drink establishments including within hotels and members' clubs to offer takeaway and delivery facilities.
Businesses wishing to offer these services can apply to their local planning authority to offer these services up to 23 March 2021.
Further guidance for NFU members is available in the new Business Guide BG927: Planning Update (England) Class DA Temporary permitted development rights for takeaways and deliveries during the coronavirus outbreak. Visit our Business Guides page here.
Many businesses and retail services have been shut down during the outbreak and additional clarity as to which can remain open and what precautions they need to apply is also provided in the Business Guidance.
In Wales there are no temporary permitted development rights for takeaways but the advice is that planning applications directly responding to COVID-19 should be prioritised as should 'some applications to maintain food supplies'.
New permitted development right allows local authorities and health authorities emergency rights to deal with coronavirus outbreak.
More information is available on Gov.UK here.
In Wales separate legislation has been introduced, with a time limit of 12 months.
Planning appeals and inquiries delayed and possibly moving online only
The Planning Inspectorate has closed its offices in Bristol and Cardiff. The Appeals Casework Portal can receive online submissions but cannot receive correspondence via post.
For planning appeals, rights of way and Commons Act 2006 cases, where possible, planning appeals are progressing using photograph or video evidence instead of a site visit. The Planning Inspectors can now attend appeal site visits where they can safely do so under social distancing regulations.
The Planning Inspectorate has started trailing virtual hearings with the government announcing that it would expect that all hearings can be held online within weeks.
Members are advised to highlight any concerns about access to online only services and delays to the Planning Inspectorate (each case will have a case officer allocated on online paperwork).
For local plans, planning inspectors will continue where possible to progress the pre- and post-hearing stages of the examination, depending on the stage reached. There will be delays as local plan hearings have been delayed, but some are now starting to take place virtually.
Local planning authorities are required to publish updates on their websites and most have a bespoke page for inquiries.
Update on how local planning authority services are being affected
On Tuesday 24 March the Government's Chief Planner issued guidance about changes to the planning system and how the planning system should work during the coronavirus lock down period. A reassuring message for farmers and the food chain is his advice:
...that urges local planning authorities to apply pragmatism to the enforcement of restrictions on food and other essential deliveries at this time. Local planning authorities should also use their discretion on the enforcement of other planning conditions which hinder the effective response to COVID-19...
Local planning authorities have shut their offices, with officers working at home or potentially reallocated to other duties. This means planning services will slow down and information can only be submitted or viewed online. In England site notices will continue to be displayed, but not in Wales.
The move to online services could be an issue for members with poor broadband, so please highlight this to planning officers and local councillors and ask for additional time.
It will not be unusual for local planning authorities to be asked for extensions of time for planning applications and exceptionally for prior approvals for permitted development such as Part 6 Agricultural buildings and operations.
In the short-term many council meetings, including planning committees may have to be cancelled but these may start again as virtual meetings using video or telephone conferencing technology until 21 May 2021, following new legislation introduced on 4 April.
Members engaged with the planning system are encouraged to look on their local planning authority website, where there will be bespoke guidance, links to planning applications and local plans and email addresses for case officers.
The government is also working to bring in a new law to delay by-elections, local polls and referendums until 6 May 2021.
Will the time limit for planning applications running out during the coronavirus outbreak be extended?
In Scotland the Coronavirus (Scotland) Bill extends by 12 months the duration of all planning permissions which are due to expire during an 'emergency period' of six months. In practice this means before the end of September. In England and Wales, the government is now also giving serious consideration to how this could work. It requires primary legislation and if the government does give the go-head; time limits and restrictions could be different.
No relaxation of time limits for completion of work on permitted development rights
Permitted development rights can require completion of all works otherwise in theory enforcement action can be considered. For example, works under Part 6 (Agricultural Buildings and Operations) must be carried out with five years of date of prior approval or submission of information and the local authority notified in seven days. In England, where Class Q Agricultural to residential barn conversions rights exist time limits are stricter, they must be completed, and the Local Planning Authority notified within the three-year time limit.
Members would still be advised to complete works whenever they can and write to their local planning authority before the time limit runs out to confirm this. This will provide evidence they have complied with the requirements of their permitted development if this is ever challenged in the future.
Complying with Section 106 planning obligations and the Community Infrastructure Levy
Farmers may have to contact their local authority now if they cannot afford to pay Section 106 or Community Infrastructure Levy monies. It is important to explain how the difficulty has arisen within the context of the coronavirus outbreak. The situation should be different to the complexities of larger housing development. The situation is also different for members within London boroughs, where Mayoral charges may also apply.
Councils do have the ability to act; to decide not to collect monies in exceptional circumstances but they must formally notify their intention to do so. The potential for a coronavirus outbreak was not considered when Planning Practice Guidance and Viability guidance were drafted so expect different council approaches.
Some local authorities may allow some flexibility where the end result is the same (for example where monies may just be delayed but will still be paid or a junction improvement gets completed later due to no work being possible at present). Local planning authorities may apply this flexibility because formally changing a legal agreement or tariff regime is more costly and complicated.
Guidance for on farm construction sites
For farmers undertaking building projects, work may be able to continue if workers on-site are able to follow the latest public health guidance. This advice is under review and subject to change. Local Authority Building Control services may still do site visits to attend dangerous structures or where severe health & safety issues have been raised. Otherwise 'visits' may be carried out remotely.
Please find more information on health and safety and wellbeing on the dedicated NFU web pages.