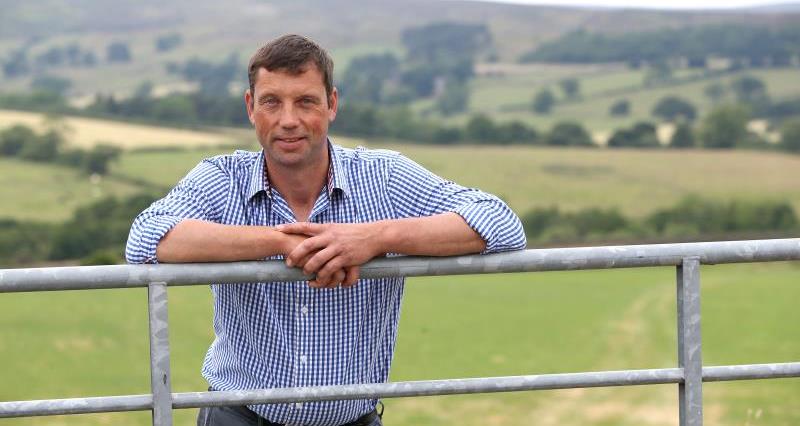 With the country now well into lockdown, NFU livestock board chairman Richard Findlay gives an update on the situation facing the sector and the NFU's work to support and promote British beef and lamb to the public.
He writes:
The country is in a very different place to when lockdown first started. For livestock farmers, we're past the initial shock of the closure of the food service sector and our main concern now is carcass balance and how this impacts returns. With sales of mince far outweighing that of roasting joints and steaks, carcasses are being devalued. This comes at a time when prices have been at unsustainable levels for the last nine months.
We have been speaking with retailers to help promote the steak and hindquarter cuts to readdress this imbalance and bring value back to the farm gate.
Myself and vice chairman Wyn Evans sent an open letter to retailers highlighting their responsibility to champion British farmers, especially when they are the only route to market.
On the back of the letter we have now met with the majority of major retailers, and I'm pleased that they want to play their part in helping the sector. Several of them including Waitrose, M&S, Aldi and Morrison's have since pledged to support British suppliers through this crisis and I would like to thank those which continue to buy 100% of their red meat from British farms.
We know that some retailers have a split British and Irish sourcing policy and have challenges in ensuring an even product split on shelves. But we also know that customers are more likely choose British meat if there is the option, so it's incredibly frustrating when only Irish cuts are available. I urge those retailers to find solutions to this problem, especially as we've all agreed that we need to redress the carcass balance and use British beef that is sat in storage.
We are continuing to raise these concerns with supermarkets and hope the promotional work continues into the summer as we know this is paying dividends and driving sales.
There is light at the end of the tunnel as some food service restaurants are considering how they can reopen some of their services while following social distancing guidelines, and we're seeing British lamb again in supermarkets across Europe.
While this crisis has caused significant challenges for the whole country, there are some positives to be taken from lockdown: as people settle into a new normal of social distancing and home working, they are taking the time to cook meals from scratch. This means the public are now buying more red meat in retail, with recent sales of steak cuts up nearly 60%. We are also seeing independent butchers gain lots of new customers.
This crisis has also raised the issue of domestic food production. Retailers are already talking about the need for a new food strategy and we will be keen to contribute the lessons learnt from this crisis to Henry Dimbleby's National Food Strategy work. And carcass balance issues have emphasised what we have been saying to government for years – that farmers shoulder too much of the risk in the supply chain and don't have enough insight into how the animal's value is determined. The lack of transparency within the supply chain needs to be addressed along with a considered debate about how we revalue the forequarter of the carcass.
Richard Findlay