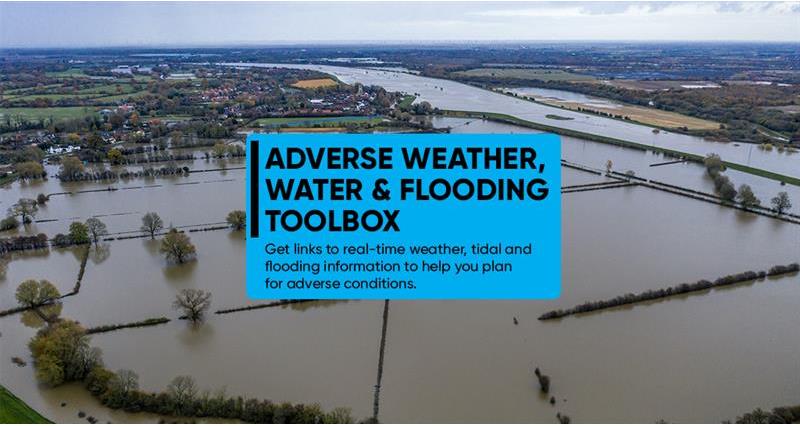 Follow the links below for real-time weather information.
The Met Office is the national meteorological service for the UK and provides critical weather services and forecasts.
Click here for live Met Office warnings
Gov.uk provide a flood information service, which includes a five-day flood risk analysis for England and Wales.
Visit gov.uk to see the five-day flood risk forecast
The UK National Tide Gauge Network, owned and operated by the Environment Agency, records tidal elevations at 44 locations around the UK coast.
Click here to get real-time tide height data
You can sign up to get flood alerts in England by phone, email or text message if your home or business is at risk of flooding. The service is free.
Sign up for EA flood alerts here
Welsh members can sign up to the NRW flood alerts here
Get flood warnings and alerts for Wales
Shoothill GaugeMap is an interactive map containing the latest British and Irish river level flow, groundwater and camera data from the Environment Agency, National Resources Wales and other environmental bodies across Scotland and Ireland.
Get river level information near you
This page provides seasonal weather advice, bringing together lessons learnt from previous years and top tips to prepare for extreme weather.
Read the NFU's seasonal weather guidance
The Met Office's Fire Severity Index (FSI), is an assessment of how severe a fire could become if one were to start. The FSI shows the current day's fire severity and a forecast of likely fire severity over the coming five days.
See the latest fire risk index for England and Wales