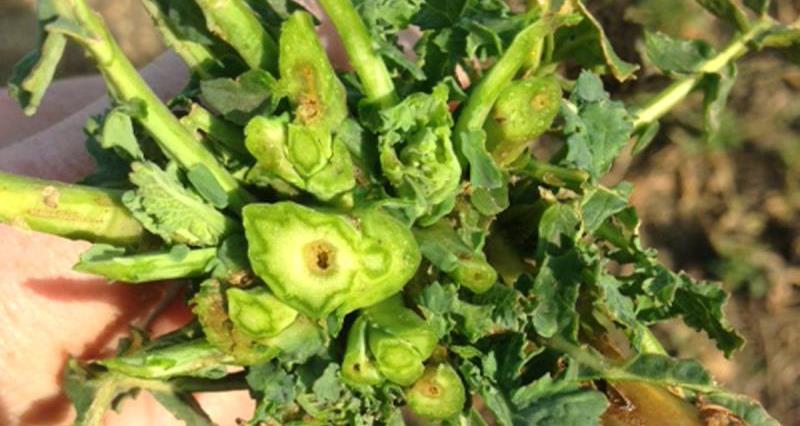 The NFU's emergency application for use of neonicotinoids has been refused.
In May, we reported that the NFU would continue to apply for the emergency use of neonicotinoid seed treatments on behalf of farmers facing pressure from cabbage stem flea beetle. Defra has now announced that the new applications do not meet the criteria for emergency authorisations.
Yields were severely impacted by CSFB in 2014/2015. Defra data shows English average yields for winter oilseed rape rose by 7.1 per cent (with less spring OSR in 2015). But when looking more closely at the data on crop damage and on yield results in the most affected area, a different picture emerges.
Compared to the 2014 average for the rest of England, the change in yields of WOSR at harvest 2015 in East Anglia, where CSFB damage was most obvious, were almost 14 percentage points lower than the for the other regions combined.
NFU Vice President, Guy Smith, said: "This is very disappointing news for oilseed rape growers.
"If we have a difficult establishment period this autumn with high flea beetle pressure, I have no doubt that a huge percentage of the oilseed rape crop will be lost.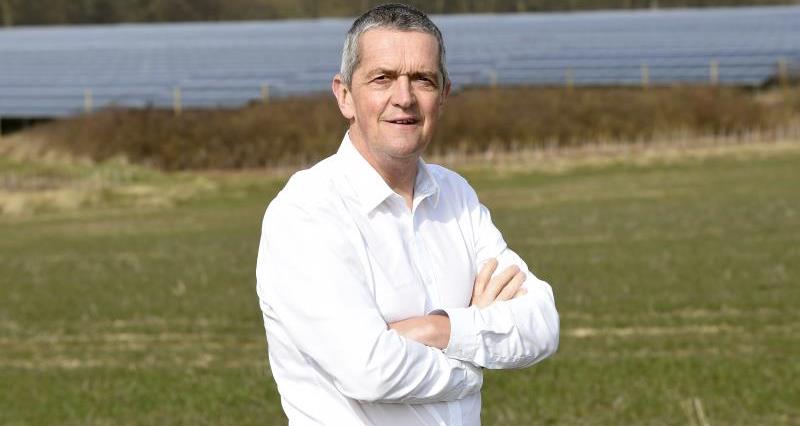 "Neonicotinoids are widely used around the world by farmers and are only restricted in the EU. Danish farmers were given a 100 per cent derogation to use them and the British government has always said the ban was not supported by science. We remain convinced there is still no clear evidence that they are causing any widespread decline in bee populations, so why are we restricting their use when it is clear that it's not going to result in any measurable benefit for our pollinators?
"This will be a bitter blow for farmers at a time when oilseed rape is one of the few arable crops with a good, positive margin. This decision will also be bad news for bees as bees like oilseed rape for early forage in April and May. Without healthy rape crops, bees do not do as well."

NFU combinable crops board chairman, Mike Hambly, said: "Defra's advice was that there is no harm to human health; no unacceptable effects on the environment.
"Research work into developing Integrated Pest Management for Cabbage Stem Flea Beetle in oilseed rape is ongoing and, to be done properly, takes time to produce robust recommendations. We note the Government's advisory Committee and the HSE acknowledge new information is not yet available and it would be highly irresponsible to second guess its outcome by providing advice to farmers that may make losses worse and costs to farmers businesses higher.
"Predicting where and when CSFB will damage oilseed rape is highly dependent on the weather, so currently unpredictable. If it was possible to assess and control CSFB risk through means other than seed treatment, farmers would already be using these. The NFU submitted robust and persuasive applications which were supported by a strong evidence base. We also offered Defra's advisers the opportunity to come on farm to experience the issue first hand, which they refused.
"Defra acknowledges that the EU restrictions on the use of neonicotinoid seed treatments have already had a real impact on farm incomes, and this refusal to help can only expose more farmers to the risk of further losses. It also risks depriving our country of sufficient oilseed rape to meet our deficit in high protein animal feed to replace imported soya and of sufficient rapeseed oil to replace imported palm oil.
"We'll now be considering our next steps, but we won't stop fighting for our members to have access to the products they need on farm."