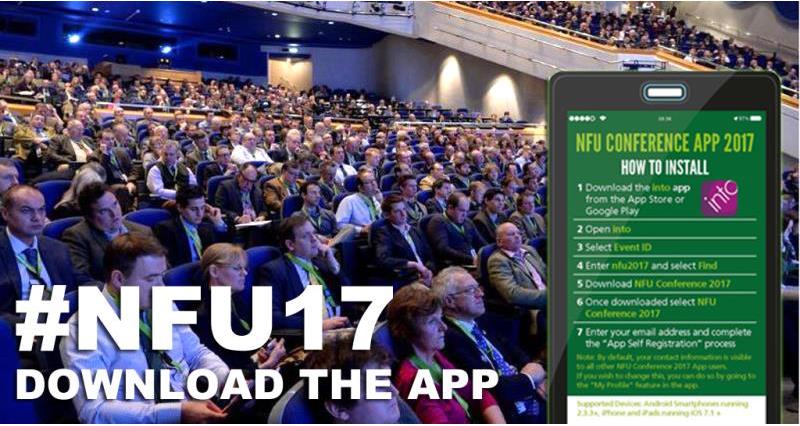 Downloading the Conference app allows delegates to get the most from their experience at #NFU17.
As well as being a go-to guide for everything #NFU17 related (including programmes, menus and hotel information), the app can also be used to access information and tools which are not available anywhere else, such as:
Speaker biographies
Reminders to attend the sessions you're most interested in
Social media content
For those who unfortunately can't attend NFU Conference 2017, downloading the app is a great way to keep in touch with events as they unfold. All our sessions from Hall 1 will be available via our web-streaming service both on the app and on our NFU YouTube channel.
To download the app, use our easy step-by-step guide:

1) Search for 'into' on the App Store or Google Play Store
2) Open the 'into' app
3) Select 'Event ID'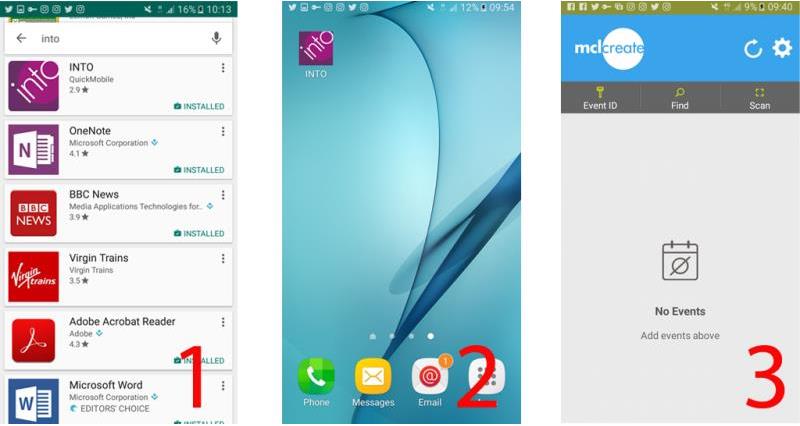 4) Enter 'nfu2017'
5) Select 'Get event'
6) Select NFU Conference 2017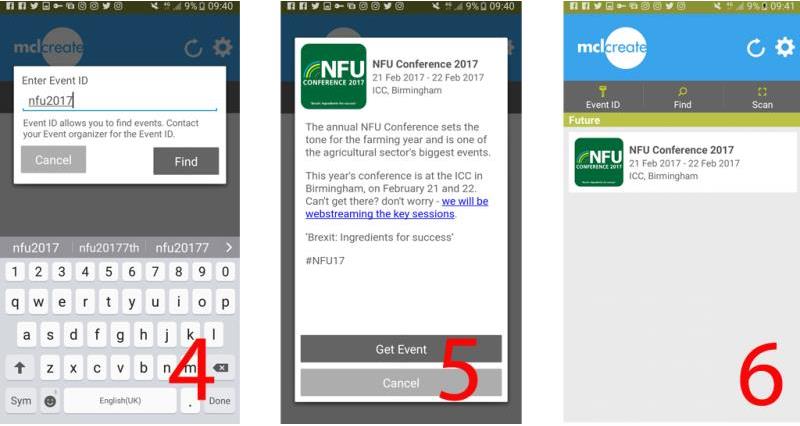 7) Enter your email address
8) Register to use the app by creating a password
9) Use the side bar (accessed via the white lines in the top left-hand corner) to explore the app.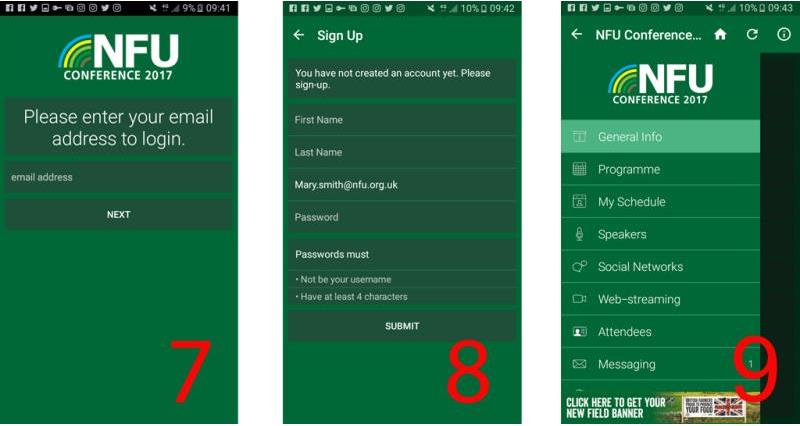 Remember to become part of the conversation on social media by using #NFU17 – we want to hear your opinions on everything to do with the British agriculture industry.