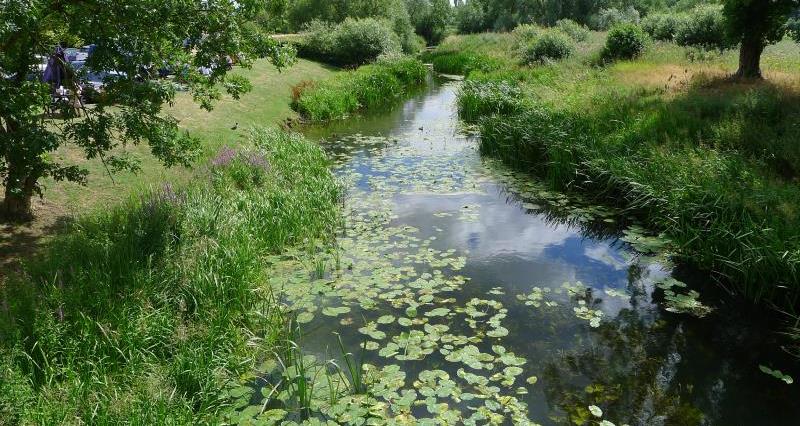 The Environment Agency (EA) has issued a statement setting out how it will offer flexibility in the abstraction licensing system designed to help farmers in an emergency and on a short-term basis.
This follows a series of meetings with the EA and Defra where NFU staff and members, and representatives of the Water for Food Group of farming and growing organisations, called for urgent government assistance as the agricultural drought escalated.
Speaking at the NFU's agricultural drought summit today (1 August), EA chair Emma Howard Boyd said that farmers and the EA are natural allies:
"We are working closely with the NFU and the wider farming community to make sure farmers have access to water to produce food and run their businesses. We will provide flexible abstraction licensing where possible as long as we can be sure it does not adversely impact other water users and the environment."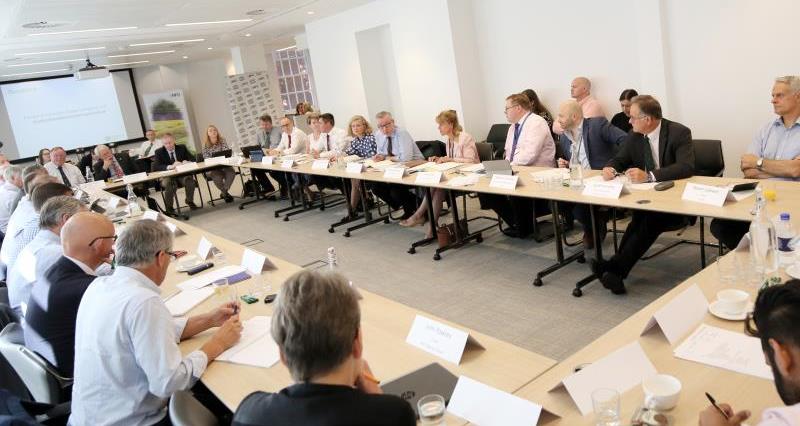 NFU President Minette Batters chairs the NFU's agricultural drought summit attended by representatives from the Environment Agency, Defra, Natural England, the RPA and other farming organisations
The news will be welcomed by growers who are swiftly running out of water for fruit and vegetable production as they use up their annual abstraction volumes, while livestock who rely on drinking water from abstracted sources are at risk.
NFU water specialist Paul Hammett told the summit that British growers achieve remarkably high levels of self-sufficiency in the production of fruit and vegetables, all the more remarkable since agriculture accounts for less than 2% of the total volume of water abstracted in England and Wales.
Speaking after the meeting, Mr Hammett said:
"We are pleased that the Agency has committed itself to rapid decision-making on short term abstractions."

What does the EA announcement mean?
Throughout its recent talks with the EA, the NFU emphasised the narrow window of opportunity for local and rapid decision-making to have a real benefit for some abstractors.
The EA responded by instructing its local area offices to consider applications for short-term licensing flexibility in the forthcoming weeks. One example of this could be the permitting of fast-track trading of groundwater without the need for all of the important but time consuming permitting checks through the abstraction licensing system.
The EA has stressed that no 'blanket' exemptions will be available and under no circumstances can abstractors operate outside the terms of their existing abstraction licence(s) without prior approval.
Fast-track, short-term trades of water between willing donors and recipients (sellers/buyers) will be considered by EA area offices on a case by case basis. Viable trades must be from the same groundwater/surface water source and within the same water body (hydraulically linked).
Water volumes permitted for trading will be based on calculations of historic use with determination of volumes based on local circumstances.
On a case by case basis, the EA may permit farmers and growers to make an additional emergency abstraction where it is needed to avert a real and imminent threat to crops or livestock.
It is envisaged that emergency provisions will be strictly temporary (48 hours); prior approval will be on a clearly defined basis and subject to strict monitoring.
The EA will conduct more frequent reviews of current 'hands off flow' (HOF) conditions on surface water abstraction licences to allow irrigators to take advantage of peak flows if significant rainfall events occur.
Farmers and growers should be prepared to utilise surface water from any summer rainfall storm events that could result in surface water peak flows being available to top up reservoirs outside the permitted 'winter abstraction period'. Prior permission will be needed from the EA to ensure that abstractions conform to existing HOF conditions contained with the abstraction licence.