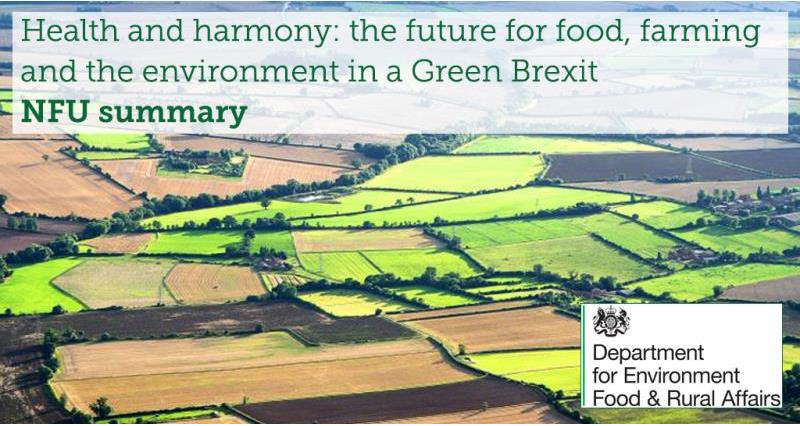 The NFU's EU exit and international trade team has produced a summary of the government's consultation paper on the future agricultural policy post-Brexit.
Government is keen to make clear that at present the proposals contained in its document are not yet set in stone. While we know that there are some issues on which the government has made its position clear, it's important to recognise that this consultation paper provides a critical opportunity to shape the government's thinking on agricultural policy.
There are a number of ways we intend to maximise this opportunity:
The NFU has arranged a significant programme of member meetings across England to present the government's proposals and to give members the opportunity to shape the organisation's response. A list of the meetings taking place near you is available on NFUonline. To book your place at a meeting, please contact your regional office.
We are keen to hear from you, our members, so that your views are included in the NFU's response. You can do this by emailing your views to the HQ team at

QnJleGl0QG5mdS5vcmcudWs=

by Friday 27 April 2018.
NFU's national and regional boards, sector boards, policy board and NFU council will all dedicate time to discussing this consultation in the weeks ahead.
In addition we want to encourage you to respond directly to the government's consultation in your own capacity.
You can do this in two ways. Defra's preference is that you respond through the government's "citizens space" which can be found here. This involves completing a web based questionnaire. However it is also possible to make your response by emailing Defra. The deadline for making a response directly to government is 8 May 2018. As the NFU will be assessing the government's proposals in detail over the coming weeks and developing our response in consultation with members as set out above, you may wish to wait until nearer the deadline before submitting your response so you have the full benefit of our assessment and views to inform your own submissions.