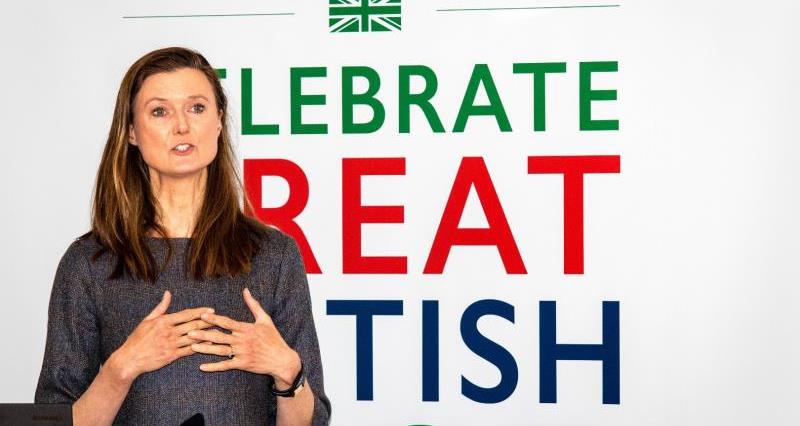 The NFU is supporting this year's British Food Fortnight, which runs from 21 September to 6 October 2019.
NFU President Minette Batters is an ambassador for Love British Food, the organisation behind the campaign, which works all year round to promote British food and producers to the food service industry.
Add your voice to the Love British Food campaign
Help promote British food and farming during British Food Fortnight by using social media to talk about why British farming is world-leading in terms of welfare and environmental standards and to encourage shoppers to buy British.
On Twitter, help your messages go further by tagging your tweets with the hashtags #LoveBritishFood and #BritishFoodIsGreat.
Background
Alexia Robinson, founder of the Love British Food campaign, provides NFU members with an insight into the platform the initiative provides for promoting British food and farming.
She writes:
Love British Food has long led the way in promoting British food and farming to the food service sector.
When I set up British Food Fortnight 18 years ago in response to the foot and mouth crisis, a gentleman called Bob Cotton, who was head of the British Hospitality Association, took me to one side and said: "No-one is talking to us, Alexia. Our members buy more food than all the supermarkets put together. If you want a secure future for British food, you need to talk to us." And so we did. And have been for nearly two decades, building up relationships across the food service sector, both private and public sides of it.
The aim, very simply, has been to make British food the first supplier of choice across the sector. If you want a robust supply of quality produce in food service, then British is the best route.
Our achievements, under the umbrella of the Love British Food campaign, have been far-reaching. We set out to prove to the sector that sourcing British was a commercially attractive proposition. We worked with school caterers, hospitals, fine dining restaurants and pubs. We encouraged them to run menu promotions during the national food celebrations, British Food Fortnight, that take place every autumn.
Feedback from those taking part proved that sourcing British translated into sales increases, positive customer response and was often cost-neutral or even saved costs if food was sourced in season.
For example:
One restaurant reported sales increases of 300%
Schools reported increased uptake in school meals of 50–80%
Hospitals reported cost savings
Universities linked their promotions to freshers week and used them to teach young people about healthy eating
Tesco's in-store cafes increased sales by 50% week on week, sold out of the menu promotion most days and extended the promotion to run for six months.
Some of the biggest names in food service now run special promotions under the Love British Food banner.
Two years ago, we held the first food service sector summit on British food. We invited leading players across the industry to a London restaurant which we challenged to serve a delicious British menu within the average hospital patient meal budget. It made a powerful point.
Last year, Love British Food was recognised as one of the top 20 most influential individuals and organisations in public sector catering. This is a tremendous accolade and puts us shoulder to shoulder with the leading players across the sector, such as the Hospital Caterers Association, Local Authority Caterers Association, National Association of Care Catering and University Caterers Organisation. We have a voice with them all and a captive audience for spreading the 'Buy British' message.
With supply chain uncertainty caused by Brexit, our message to the food service sector is: 'If you want the assurance of a robust supply of quality produce, the best way to achieve this is to source British.' We will report back to NFU members in November on how much we achieve.