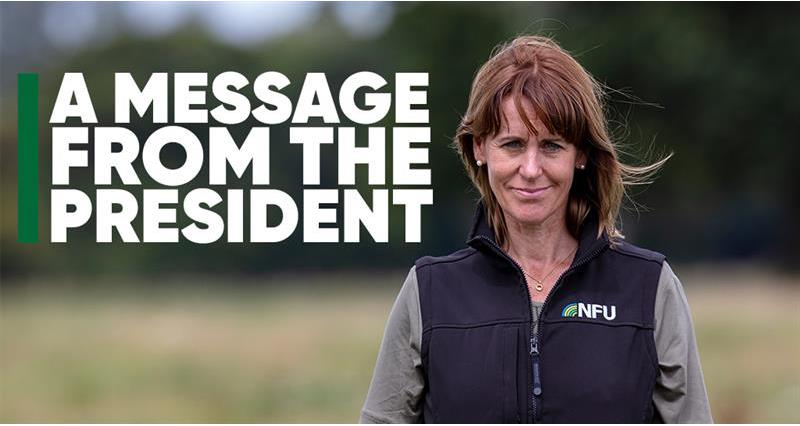 You can now watch the latest weekly video from NFU President Minette Batters recorded live from her farm in Wiltshire.
In this week's edition, Minette reflects on the second reading of the Trade Bill yesterday, highlights the upcoming deadlines for BPS, HLS and CS and raises the importance of talking about wellbeing during Mental Health Awareness Week.

As part of your membership during these unprecedented times, Minette will continue to vlog from her farm on a weekly basis, giving you the inside line on the NFU's work with government, the supply chain and stakeholders, all of which will show you how your NFU is here for you now and in the future.

Click here to see all of the videos Minette has recorded over the past weeks.