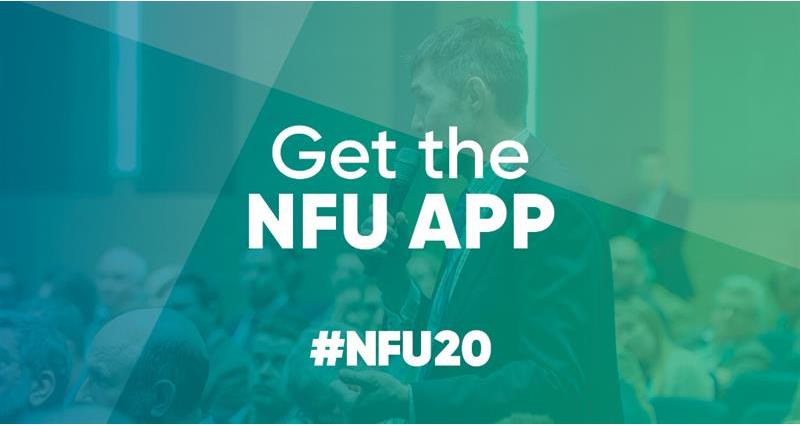 Launched recently, the NFU's own app is the place to go to get the most out of your two days at the ICC.
Use the NFU app to see the programme, find out who's speaking and read overviews of the sessions and workshops. Make sure you allow alerts so we can send you updates of where and when the key moments are happening in Birmingham.
How do I download the NFU app?
Go to the Google Play or iOS App Store, search 'NFU'.
Look for the NFU logo on a white background.
Select 'install'.
The app will appear on your home screen.
Once opened, there's an opening screen asking you for your membership number and password (the same details as you use to log into NFUonline).?
Don't forget to keep the NFU app on your device after NFU Conference 2020 to stay up to date with the latest from your membership organisation.
Password help: You can reset or get a reminder of your password on NFUonline here.
Further help: See the app help page on NFUonline here.
If you have friends and colleagues at home who would love to keep up to date with everything happening here each day, they can also download the NFU app and watch a live stream of speakers from Hall 1. You'll also be able to watch those key moments again.
Make sure to keep using our hashtag #NFU20 and let's get NFU Conference 2020 trending on social media!
Need help at #NFU20?
:: If you have any trouble downloading our app, please come to our App Help Area during lunchtime and coffee breaks, located in the Member Zone near the conference registration area by the phone charging point (top of the entrance escalators).