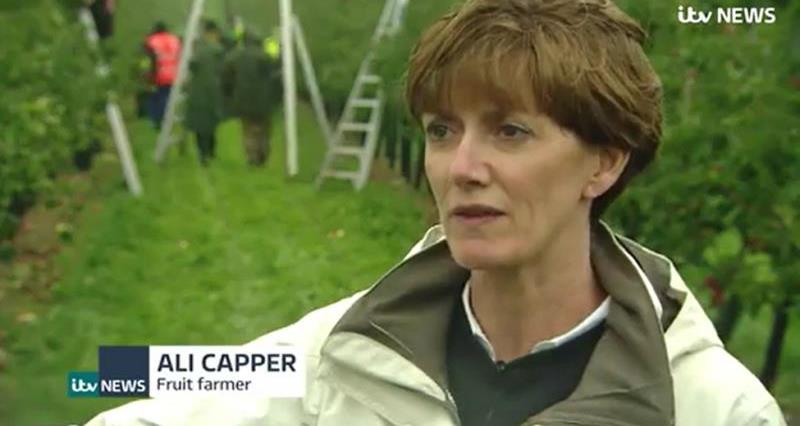 Impact of coronavirus on seasonal labour
July 2020
You and Yours covers immigration policy and its impact on labour
FT reports development in robot harvester

The Financial Times reported that growers are turning to robotic harvesters as a long-term solution to the labour gap. NFU horticulture and potatoes board chairman Ali Capper is quoted reiterating the point that robots will be plugging a shortage, rather than taking jobs, emphasising that "first-world economies just do not pick their own fruit and vegetables" because such roles are temporary and seasonal.
June 2020
The Financial Times reports how the lack of a workforce from Eastern Europe this year has foreshadowed Brexit difficulties. NFU Vice President Tom Bradshaw highlights the success of the Pick for Britain campaign and NFU horticulture and potatoes board chairman Ali Capper is quoted explaining that the NFU is preparing an assessment of cost increases to share with government and supermarkets.
March 2020
NFU President Minette Batters emphasised on BBC Radio 4's PM and Today programmes that we now have an opportunity to produce more food domestically and that British workers could also be trained to carry out seasonal roles on farm.
February 2020
Government announces immigration policy
As the Government announced it's new points-based immigration policy, the NFU featured heavily in the media emphasising that any immigration policy must reflect the importance of food and farming and deliver for its needs.
NFU President Minette Batters was interviewed on BBC Radio 4 Farming Today where she stressed that a lack of access to overseas workers, both seasonal and permanent, risks downsizing domestic food production.
NFU horticulture and potatoes board chairman Ali Capper spoke to TalkRadio's Matthew Wright explaining why British farming relies on seasonal workers from overseas.
2019
October
NFU calls for expansion of Seasonal Workers pilot
There was plenty of media coverage on the NFU's call for the government to expand the Seasonal Workers pilot scheme after its Labour Providers Survey showed a significant shortage of workers in September.
The shortage of seasonal workers was the leading story on ITV News, and NFU horticulture and potatoes board chairman Ali Capper was interviewed highlighting the impact it is having on farms. The piece also cited statistics from the NFU's Labour Providers Survey.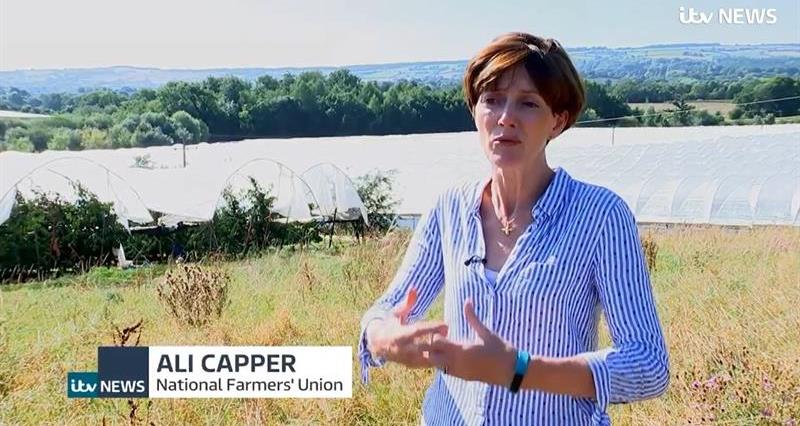 Ali was also interviewed on BBC Radio 2's Jeremy Vine programme to explain why there has been a shortfall of seasonal workers on farms.
ITV News published an online article featuring NFU member Jeremy Best expressing his concern that he won't have enough pickers to harvest his strawberries next year. The piece included NFU South West communications adviser David George who said the industry needs to recruit 70,000 seasonal workers to fill the roles at harvest time.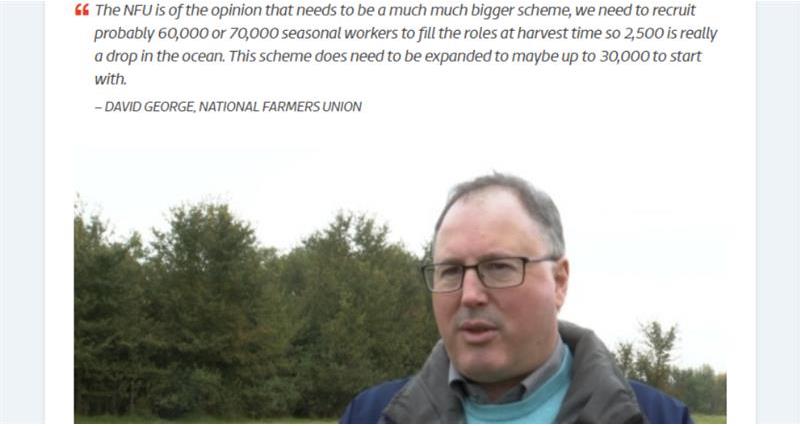 NFU member Martin Haines featured on BBC Radio 5's Wake Up To Money discussing labour shortages and how it is impacting his pumpkin harvest.
Ali Capper's comments and the NFU's call to expand the pilot scheme also featured across national print titles.