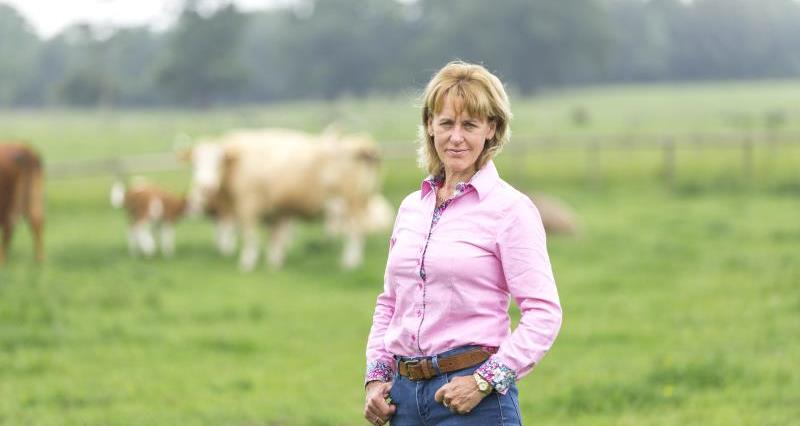 July
Meatless Farm launches new campaign

The Guardian reported a new campaign launching today from Meatless Farm, which targets people who have cut down on meat during lockdown. NFU Deputy President Stuart Roberts is quoted emphasising British farmers' net zero agriculture goal and the importance of eating quality, nutritious red meat as part of a healthy, balanced diet.
NFU Deputy President questions Enfield Council's approach to climate crisis
NFU Deputy President Stuart Roberts was interviewed on talkRADIO and told Mike Graham that Britain's livestock production system is one of the most sustainable in the world and questioned why the council did not consider its sourcing.
January
CCC report on land use
The NFU's response featured widely across the media, with NFU President Minette Batters highlighted that that British farmers are part of the solution to climate change on BBC Radio 4 Today (from 54 mins) and BBC 5Live Drive giving her reaction.
BBC Farming Today covered the report and spoke to NFU director of policy Andrew Clark, who said that reducing the amount of land used for production would be counterproductive as our grassland act as a valuable store of carbon.
The Mrs Batters' comments that emissions from UK beef are half the global average as well were also widely picked up by national newspapers.
Veganuary
NFU Cymru milk board chairman Abi Reader took on George Monbiot in Channel 4's Apocalypse Cow documentary which aired on 8 January, and she featured in Financial Times as well as BBC World Service's Business Matters programme on the impact of veganism on farming alongside NFU President Minette Batters who added that a plant-based diet "should not masquerade as the only solution to climate change".
NFU Vice President Stuart Roberts was quoted in The Times responding to new figures showing an 18% rise in sales of meat-alternatives. He said that people should look behind the label, and question where and how it has been produced. NFU member James Small was also interviewed on Sky News where he stressed that home-grown red meat plays a key part in a healthy, balanced diet.