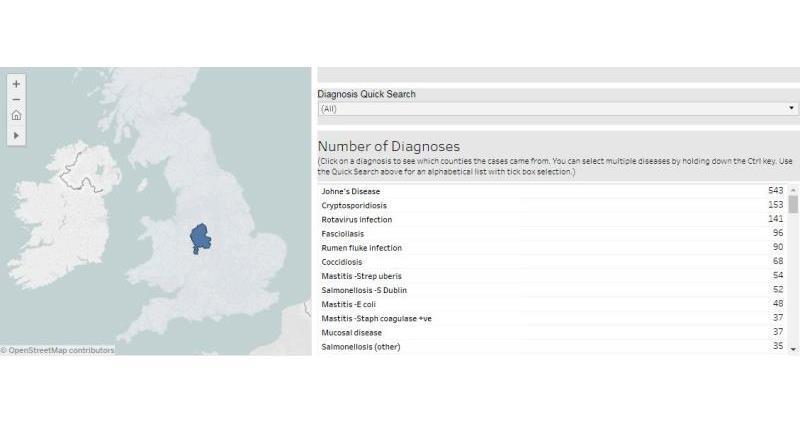 The APHA interactive dashboards display diseases diagnosed in sheep and cattle across GB in an attractive and interactive format. Diseases of interest can be selected by county, country or across GB by using the interactive map. Filters can also be used to show diagnoses by time period and age groups. Vets and farmers can now quickly and easily access information on the most common diagnoses in an area, or learn where specific diseases have been diagnosed.
The data behind the dashboards are derived from diagnoses made by APHA's Veterinary Investigation Centres (VICs) across England and Wales, from the network of universities and other surveillance partners working with APHA who provide post mortem services under contract, and from Scotland's Rural College Disease Surveillance Centres in Scotland operated by SAC Consulting Veterinary Services.
The surveillance in Great Britain offers free advice and supports to veterinary surgeons in practice for the diagnosis, control and prevention of diseases in farm animals and wildlife.