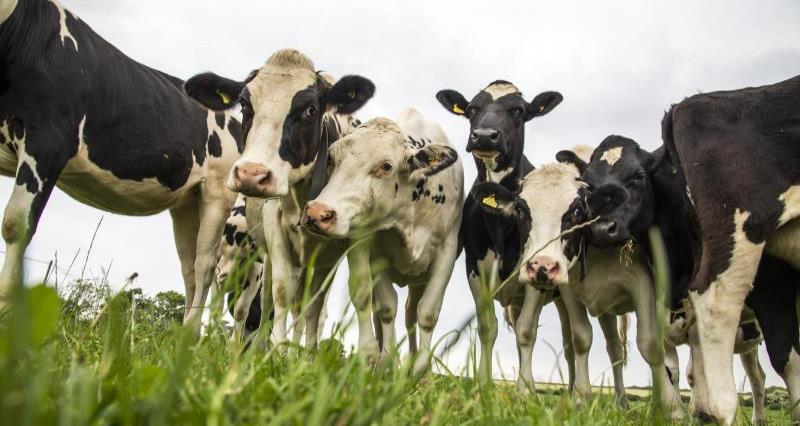 July 1 2016 saw the launch of BVD Free England – a voluntary eradication programme designed to tackle a disease estimated to cost the cattle industry some £50m a year.
This programme 'by farmers for farmers' has a single aim and that is to rid livestock farms of Bovine Viral Diarrhoea by 2022. To achieve that, the challenge is to get 80-90 per cent of the industry signed up to the BVD Free Charter in the first 1000 days – in other words by 28 March 2019.
To track progress towards this goal a number of milestones have been set: 500,000 calves tested in year one; 1.25m tested in year two; all calves being tested and persistently infected animals removed by 28 March 2019.
The programme will run on a voluntary basis until most of the cattle industry is covered. From there BVDFree will then look to work with government to introduce compulsory measures.
So why is BVD being targeted in this way? Well, quite apart from the fact that other countries including Scotland and Ireland have got the jump on us, the main driver is securing the considerable benefits that eradication would deliver.
The impact of BVD on the industry is significant, says North East livestock board chairman Richard Findlay. Just some of the issues caused by persistent infection are:
Reproductive issues – embryonic deaths, abortions, increasing servicing interval
Secondary diseases due to compromised immunity – severe pneumonia, scour in calves, lameness and mastitis
Poor productivity – lower milk yield, poor growth rates
Deaths through secondary infection
"But because of the nature of BVD it can run along almost in the background as an ongoing drain both on the herd health and your business profitability," he said.
"That is why a targeted approach is needed to give farmers the impetus and tools needed to tackle the disease in a consistent, co-ordinated way.
"The decision to launch this programme now is timely, given the challenging trading conditions facing livestock and dairy businesses. Putting preventative measures in place need not add a lot of cost, but will reap tangible financial benefits going forward.
The issue for all farmers is with the PI – persistently infected animal. If a cow contracts BVD in the first 120 days of pregnancy her calf will be born as a PI – and will be a constant source of infection for the whole herd.
"What is particularly challenging is that most PI animals will appear perfectly normal," said Richard Findlay. "Even if your herd is clear you are at constant risk of infection for a PI in a neighbour's field or at shows or markets. The hard truth is that all PI animals must be culled as they will cost you far more than they can ever deliver individually for your business."
As part of the BVD Free drive a new charter has been launched that farmers are being invited to sign up to. This requires them to:
Actively engage in BVD Control to eliminate disease
Report all testing results to a national database
Allow herd status to be accessed through the database (no farm or owner details are revealed)
Stop moving PI animals other than direct to slaughter
At farm level, the programme is promoting a four point approach dubbed 'ADAM' – Assess the risk, Define the risk, agree an Action plan and Monitor progress.
Just some of the considerations here include the risk of 'buying in' the disease; how effective your boundaries are at preventing the spread of disease and the risk of bringing disease in on borrowed equipment, visitors or even slurry.
The national database, being delivered by XLVets, will be central to the success of the programme. Registering test results will be free initially – up to October 2016. Thereafter there will be a charge of 25p per antigen test result and 50p per antibody test result.
"Achieving our goal of eradication will be no mean feat but we must be relentlessly positive about our ability to meet this challenge," added Richard Findlay.
"Scotland launched their BVD Free drive in 2011. In just two years they had made enough progress to justify making the disease control measures compulsory. Scandinavia has already achieved the ultimate goal of eradication.
"Our livestock production is recognised as among the best in the world. We must tackle BVD if we are to retain that reputation and this programme – by farmers for farmers – gives us the structure and impetus to do so."