The very best in the UK production horticulture industry have been toasting success at this year's Grower of the Year awards. Around 400 attendees watched the ceremony as twenty awards, covering edibles and ornamentals, were presented to the worthy winners.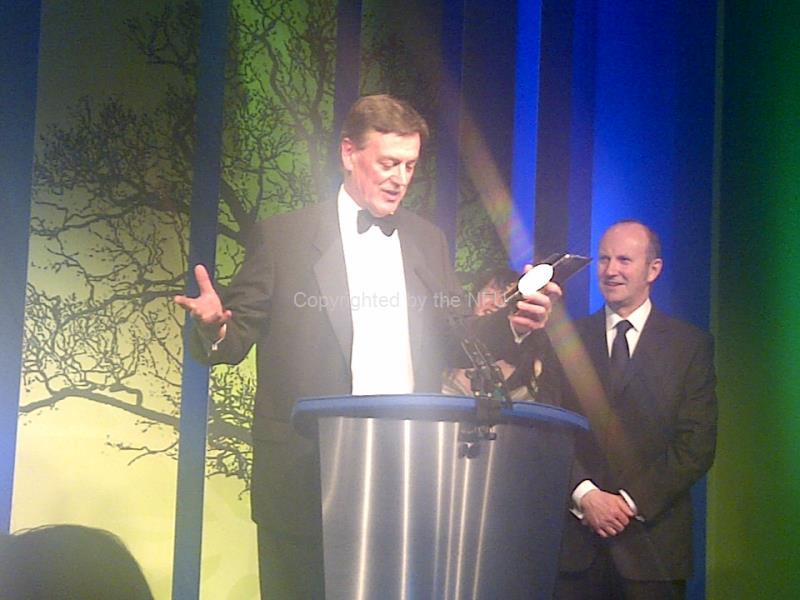 Among those receiving the coveted prizes was Dianthus grower and BPOA member Whetman Pinks, who scooped the BPOA Protected Ornamental Grower of the Year award and the Best New Variety (herbaceous perennials) as the springboard to winning the overall Grower of the Year Ornamentals title.
The NFU will now nominate Whetman Pinks for International Grower of the Year 2013, the contest final of which will be held in September 2013 in Canada. If selected as one of the top five nominees in the world, this nomination becomes a prize in itself as costs to attend the contest final will be paid by the International Association of Horticultural Producers (AIPH) and FloraCulture International.
NFU horticulture and potatoes board vice chairman, Anthony Snell, took home the Soft Fruit Grower of the Year title. And NFU board chairman, Sarah Dawson, was delighted to be able to announce James Smith, NFU county chairman for Kent as the Young Grower of the Year.
It was also a great night for NFU members in the Lee Valley, with salad grower F & T Schembri winning Salads Grower of the Year as stepping stone to scooping the overall Grower of the Year Edibles title.
The Great British Cucumber Festival, a campaign co-organised by Lee Valley growers, was a joint winner of the Consumer Marketing Campaign of the Year.
In recognition of superb individual commitment, NFU group secretary, and secretary of the Lea Valley Growers Association, Lee Stiles also went on to deservedly win the award for Support Professional of the Year.
Wisbech grower John Portass won Top Fruit Grower of the Year. Worcester-based Harper Farming won Vegetable Grower of the Year. JR Breach won Best New Variety Edibles - Fruit for Cheerful Gold. Merseyside salads grower Flavourfresh won Best New Variety Edibles (Vegetables & Salads) with their variety Tomkin.
Receiving the Lifetime Achievement Award was Martin Riggall who had, until last year, spent 17 years as chief executive of the organisation that was the Processed Vegetable Growers Association (PVGA) and is now the British Growers Association (BGA).
BPOA chairman Ian Riggs said: "The entrants who made the shortlist in this year's awards were of an extremely high standard and the winners richly deserve their success. The Grower of the Year awards celebrate the very best in British horticulture and it is fantastic to see BPOA members taking some of the top awards.
A full breakdown of winners can be found on the Horticulture Week website.