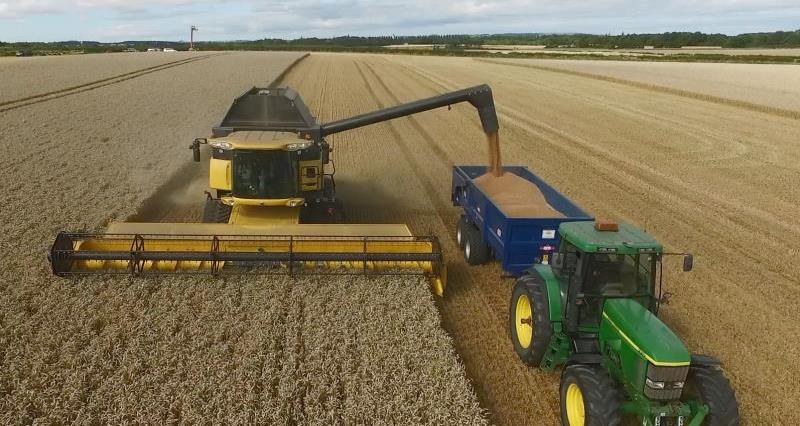 The eGrain system must be made to work for all involved - that's the message that the NFU has taken to Cereals Liaison Group meetings on the issue.
The CLG has been unable to reach an agreement since March on the £2.5 million national roll-out of an electronic grain data system. The NFU had consistently called for the scheme to include feedback of grain analysis information to growers.
Combinable crops board chair Mike Hambly said: "The NFU had proposed a compromise that would have enabled the introduction of the eGrain system. Despite the fact that this proposal was not adopted at the meeting, the NFU had remained open to further talks and initiatives that might have resolved the impasse on progressing the rollout of eGrain system.
"From the outset NFU policy has been that participating farm businesses would receive swift feedback on both the quality and quantity of grain delivered. Such a mechanism is critical to enable growers, and the entire grain chain, to manage their supply thereby increasing efficiency and productivity to all partners in the chain by eliminating waste and improving competitiveness.
"The plans proposed in March 2017 saw all of the burden, and the majority of the cost, fall on the farmer who would be required to provide a significant amount of information without any commitment to receiving any tangible benefits themselves. This data will be increasingly critical for producers and if this cannot be provided, producers cannot on balance see a benefit from the proposed system.
"In principle, the NFU believes that the eGrain system could be made to work for all involved, but it must be a founding principle that all those who choose to engage in the project must pass information both up and down the chain, without restriction. Those intakes not prepared to pass information back to growers cannot expect to reap any benefits the system delivers from receiving grain on an electronic passport.
"Further progress of this project will require an imaginative proposal that will, at the very least, deliver unhindered feedback of relevant information to producers."