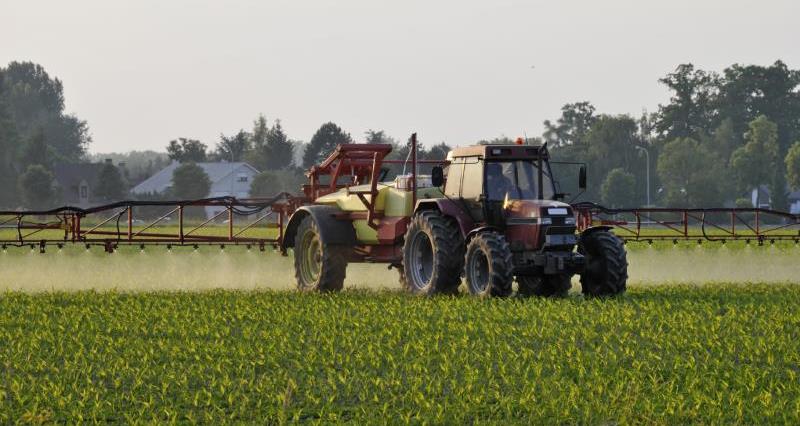 Glyphosate, the active ingredient in wide spectrum herbicides such as Round-up, is currently up for re-approval in Europe. NFU needs your help to explain to MEP's the importance of glyphosate to UK farmers.
This re-approval process is standard practise and products must be assessed in terms of their safety for humans, animals and the environment at least once every decade. The European Commission holds responsibility for this re-approval, however the official vote in the standing committee where the decision is made was recently delayed. Now the debate surrounding glyphosate has caught the attention of MEP's and its re-approval will be voted on in the European Parliament on Wednesday 13th April. This vote is not legally binding and responsibility for re-approval will still rest with the Commission, but we want to ensure the debate remains focused on scientific evidence and does not get further politicised.
How can you get involved?
NFU is encouraging members to email or write to their MEP's to explain the importance of glyphosate to their farm business. You can find out who your local MEP is here, or you can contact your local NFU office.
What should your letter say?
This is up to you - the letters which have the most impact tend to have a personal touch and focus on you, and your farm business. The NFU has prepared some points for inclusion to help get your letter started but some areas you might want to think about:
What you use glyphosate for and why is it important to your farm business

What stewardship measures you take - are you a Red Tractor member and hence have an annual audit, do you engage with the Voluntary Initiative, do you engage with CPD schemes e.g. NRoSO.

What impact would losing access to glyphosate have on your business - this could be economic or agronomic
We have also produced a briefing which you can enclose with your letter, this gives the MEP further information about the re-registration process and highlights the key benefits obtained by using glyphosate.
What's the deadline for this?
MEP's will be voting on this issue during the afternoon of Wednesday 13th April so we encourage you to get your letter or email sent in good time.