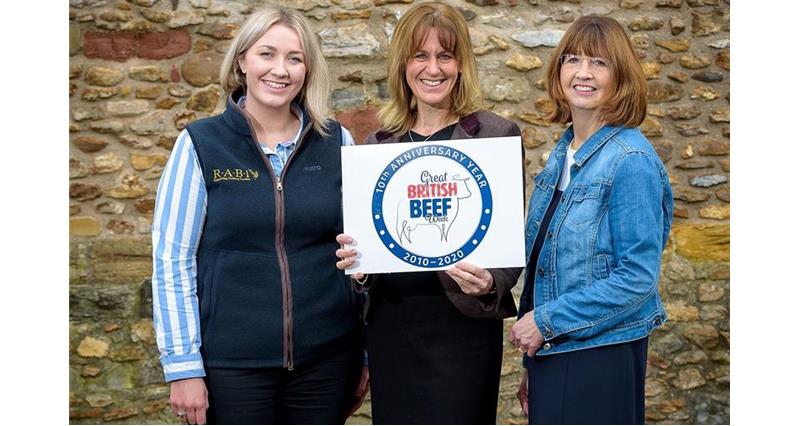 This year, Great British Beef Week runs from 23rd-30th April and celebrates its 10th anniversary. The week, which is organised by Ladies in Beef, highlights the fantastic food that British beef farmers produce.
For the anniversary, GBBW has planned to raise £10,000 for the farming industry. Funds raised will go to farming people in need of financial support through the Royal Agricultural Benevolent Institution (R.A.B.I).
Mrs Greed, who co-founded Ladies in Beef with NFU president Minette Batters, added: "Every single beef farmer is passionate about the quality of the beef they produce, otherwise they simply wouldn't be doing it, and it's vital that we communicate that passion to consumers."
The 2020 campaign will champion Red Tractor assured beef through a range of cuts and dishes. Throughout the week, Ladies in Beef will be releasing menu ideas based around batch cooking and store cupboard essentials. Messages will focus on promoting the fact beef is versatile and nutritious as well as delicious. They have produced a range of assets to download and use as promotional tools, to view and use these please click here.
The NFU are encouraging all retailers to support Great British Beef Week in store and online. With the current difficulties we are seeing in the market with carcass balance, it is important to encourage as many consumers as possible to enjoy British Beef in lots of different ways.