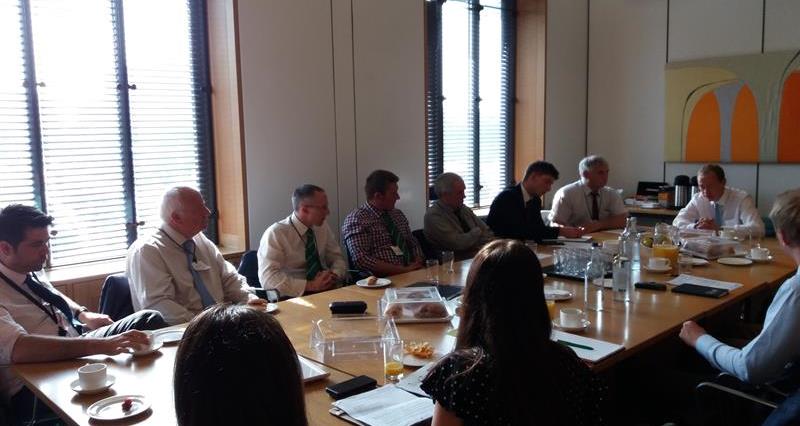 The Hill Farming APPG met on the 17 July and concluded three key outcomes:
Transitional Period: The Hill Farming APPG felt that no transitional measures should begin until certainty can be provided over future schemes and wider trading policy; as such the APPG felt that this process should be delayed for as long as necessary.
HLS Extensions: The Hill Farming APPG urgently needs clarification of the current situation with HLS rollovers and calls for them to continue, to bridge the current gap of uncertainty for hill and upland producers. Concerns continue to arise around the expiring HLS schemes on upland and grassland farmers, who cannot enter CS agreements for the reasons below.
CS Schemes: The Hill Farming APPG wish to see a review of the current measures in place to deliver environmental maintenance and improvement for hill and upland producers through Countryside Stewardship, specifically focussing upon scheme requirements and payment rates, to fairly value the huge amount of work under taken (further details below).
N.B - The current Countryside Stewardship offer is inaccessible for many upland or hill farmers. This is leading to low uptake in these regions, which have for decades been delivering for our environment.
The main barriers are as follows:
The payment rates are very low (they can around 1/3rd of the value of ELS/HLS- the predecessor scheme).
Eligibility requirements on certain grassland options that make options impossible for Uplands farmers to engage with.
The evidence requirements for many livestock options are very onerous.
The scheme is risky (as a result of the implementation of 100% evidence requirements) and the penalties are harsh and not proportionate.
The scheme is difficult to enter, often requiring professional advice (i.e. an agent) that is financially burdening.
The combination of all of the above leads to lack of uptake in the uplands areas with CS. We thus call for a simplified scheme that enables uplands farmers to enter and deliver for our environment throughout this transition period (now- 2024) before the full launch of ELMs.
APPG next steps
The Hill Farming APPG has agreed to next meet later within the autumn, to discuss the key challenges to maintain and develop a thriving hill and upland farming sector in the current climate of uncertainty. This next session will focus upon the transition of businesses across the next 6 years including further understanding how ELMS will interact with Hill and Upland producers.