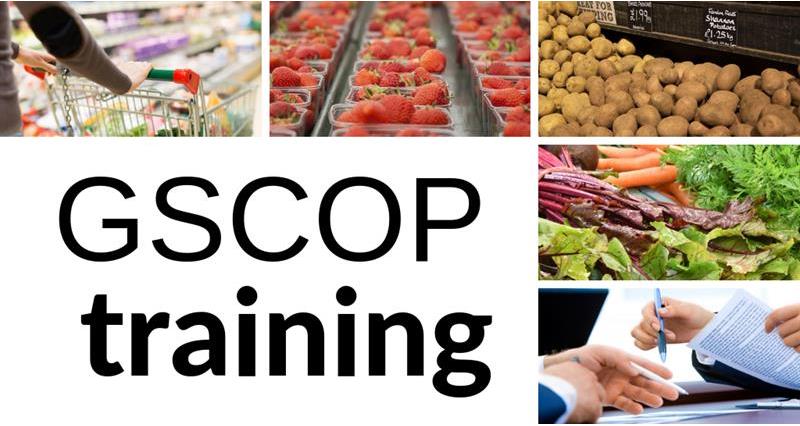 Do you supply direct to a retailer? Are you aware of the Grocery Supply Code of Practice (GSCOP) and how it can help safeguard your business from unfair trading practices during negotiations?
NFU members can make massive savings by signing up for the latest round of GSCOP training. Register today for a one-day virtual course, available to NFU members at a discounted rate.
A good understanding of GSCOP is essential for any commercial negotiations with retailers. Training is a must for any business directly supplying retailers.The training is very interactive and focuses not just on understanding the code of practice, but also how suppliers can stand up for themselves while maintaining a strong working relationship with grocery retailers.
---
The NFU is offering internal training to members on 23 June 2021 at an exclusive discounted rate of £138 including VAT. Non-member price is £195+VAT.
To book please contact NFU CallFirst on 0370 845 8458.
Due to the coronavirus pandemic, courses are being held online.
If you cannot make our internal training day, external training is also available.
2021 prices: £175+VAT for members, non-members £195+VAT
British Brands Group (BBG) dates for virtual training.
---
To book external training, please visit the British Brands Group website and contact the food chain team on Zm9vZGNoYWluZm9jdXNAbmZ1Lm9yZy51aw== for your member-exclusive discount code.
---
British Brands Group are also hosting a face-to-face course on the 28 September 2021. Non-member price: £500+VAT, which will include lunch, refreshments and materials. An online course will be held should the face-to-face course have to be cancelled. Please get in touch with Zm9vZGNoYWluZm9jdXNAbmZ1Lm9yZy51aw== for more details, including member discount.
This course is ideal for; CEOs/COOs, national account managers, commercial directors, commercial managers, finance teams and admin staff.
Course objectives
To understand what the

GSCOP

is, why it was set up, and its key elements.
To know how the

GSCOP

affects you and your job role.
To instil confidence on how to use the

GSCOP

/the GCA, including in trade negotiation situations.
To understand how trade associations can help, with Code clarifications or reporting breaches confidentially to the GCA or Code Compliance Officer.
To have the knowledge to better safeguard your business from unfair dealing.
Course content
The Groceries Supply Code of Practice (GSCOP) and why it was introduced.
What GSCOP does and does not cover.
Its implications for day-to-day trading relationships.
The role of the Groceries Code Adjudicator (GCA).
The options available and how to safeguard against unfair trading practices.
How the British Brands Group helps tip the balance back in suppliers' favour.
You may also be interested in: