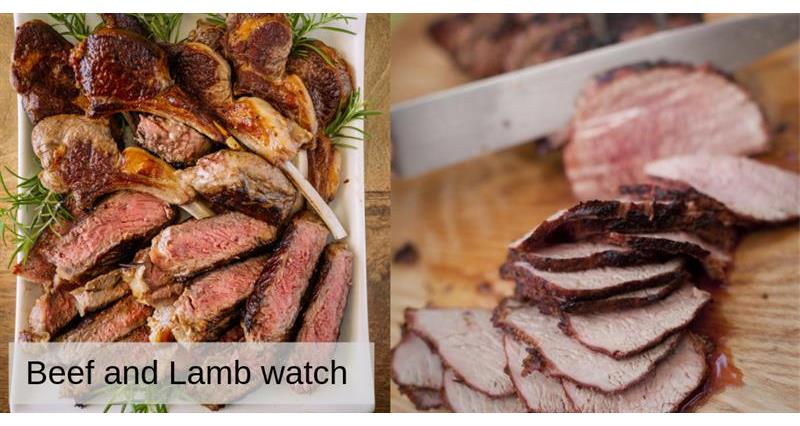 AHDB has released its first Beef and Lamb Watch figures for 2020, highlighting retailer performance by percentages of British facings.
British facings refer to the percentage of products available on the shelf to consumers that originate from Britain.
The share of British facings across the market is up by 2% for beef and 7% for lamb since January 2019. This market increase is pleasing against the uncertainty of future trading relationships as we leave the European Union.
We welcome the commitment from those retailers who have publicly committed to back British Farming by continuing to source 100% British across all their fresh beef and lamb products.
Beef
We welcome those retailers who continue to sell 100% British beef including, Budgens, Lidl, M&S, Co-op, Morrisons, Aldi and Waitrose.
We are pleased to see Sainsbury's has increased its British facings by 2% on last year and 7% since November 2019 to reach 90%, the highest it has been since November 2018. Tesco has also increased its British beef facings by 5% compared to this time last year, taking the total to 69%.
It is also good to see Asda increasing its British facings by 14% compared with last year.
Lamb
The NFU is pleased to see increases to British facings from Tesco, Asda, M&S and Waitrose.
Asda's percentage of British lamb increased by 7% from this time last year, however, this still stands at only 49%. The NFU welcomes this increase and will continue to speak to Asda about why it is important to back British farmers, including encouraging them to be clear about when they would like to source British lamb.
The British lamb facings in Iceland dropped by 68% compared to January 2019. Iceland tends to vary greatly in the number of lamb facings, as Iceland does not stock a large number of fresh lamb products as it does not fit with its target demographic or shop type. This means any change in British facings can easily skew the data. As Iceland only accounts for between 0% and 1% of fresh lamb sales (Kantar), this decrease does not significantly impact the overall market figure. Iceland does stock frozen lamb, but this is not covered in the survey.
Since January 2019, British facings have decreased by 29% at Lidl to 54%. This is their lowest percentage of British facings in January for 3 years. The NFU will be following up with Lidl to understand the reasoning behind this.
Tesco increased its facings by 13% to reach 97%. This is the highest percentage of British lamb seen in Tesco stores over the past 3 years. This is welcomed by the NFU.
Waitrose reached 95% British lamb facings, up 71% on January 2019. The NFU commended their commitment last year to move to 100% British lamb by 2021. It is encouraging to see Waitrose moving towards its commitment. To read more please click here.
The NFU welcomes those retailers who have stood by their public commitments in sourcing 100% of their beef and lamb from British farmers. We ask retailers to do all they can to find opportunities to support farmers post Brexit, particularly regarding the UK red meat market which relies on fundamental export routes.
Read AHDB's market summary here.