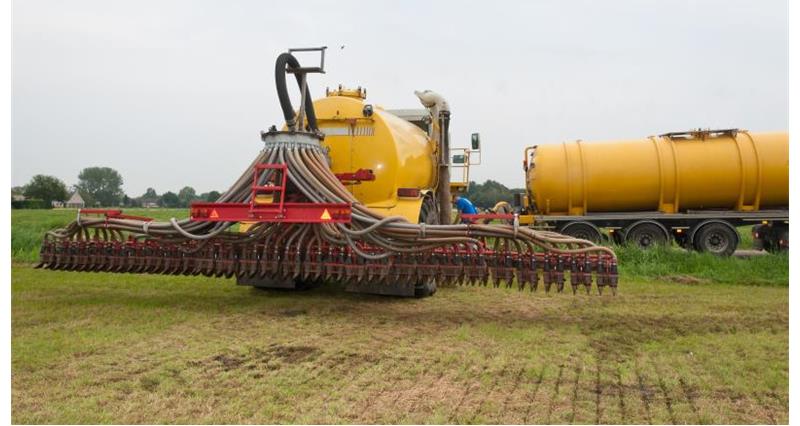 Join the Campaign for the Farmed Environment at free workshops this March to discuss how nutrient management planning and measures to reduce ammonia emissions can benefit your farm business.
Using nutrients efficiently and adopting best practice for managing slurry and manures can help you secure the best performance from your crops, grass and livestock. It is also a vital step in reducing water and air pollution, and could save you money on bought-in fertiliser costs.
Click on the dates below for more information about the topics to be covered at each meeting. Where an indoor venue is listed, there will also be a farm walk nearby.
6 March - Lower Green Farm, Pembridge, Herefordshire, HR6 9JG
7 March – St Laurence Church Hall, Ansley, Warwickshire, CV10 0QR
8 March – Flagg Village Hall, Derbyshire, SK17 9QT
15 March – Bickley Barn, Malpas, Cheshire, SY14 8EF
More events are being planning in North Yorkshire, Northumberland, Somerset, Gloucestershire, Devon and Cornwall before the end of March. Keep an eye on the CFE website for updates.
Even more CFE events – Biodiversity, soils & managing hedges
CFE are also holding a further 15 free events which will take a look at the many positive ways that biodiversity can be integrated into a productive farm business, and all are welcome to attend. Managing hedges for wildlife and wood fuel, enhancing field margins and fallow land for pollinators and farmland birds, and the links with water quality, will be discussed.
To see what's planned in your area, see here.
Tried and Tested – Free nutrient planning tools
Don't forget that Tried & Tested provides free nutrient management planning tools and guidance, created by the industry, for the industry. Have a look at what's available, and order free printed copies or memory sticks, on their website.