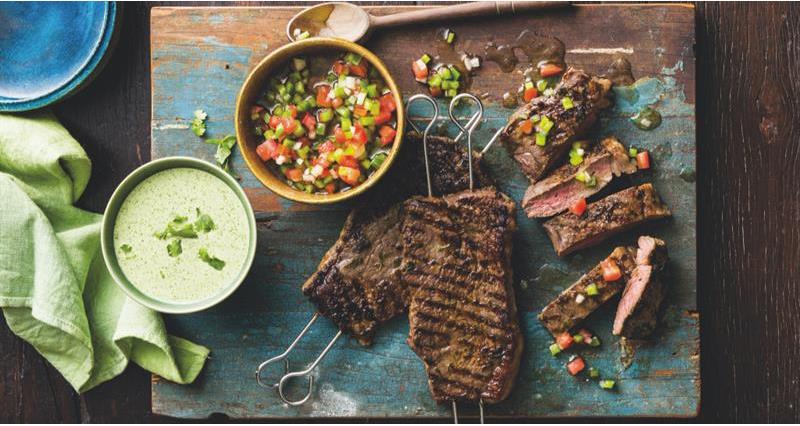 AHDB are encouraging members of the public to join in with steak night and want farmers, retailers and chefs to share their expert knowledge and top tips.
You can get involved by sharing your favourite delicious beef steak recipe, posting cooking demos and answering questions. AHDB have a range of steak-inspired content to share on your social media channels and with friends.
The eating out market accounts for 21% of beef volumes and steak is a popular choice when visiting a restaurant. With foodservice now closed, it is estimated there will be 2.5 billion fewer eating out occasions every quarter. Steak night has been created to encourage people to continue to support our sector and provides a tasty treat whilst at home. It is also important that whilst 503 million more meals are being consumed at home each week, the beef industry takes the opportunity to encourage the public to buy British steaks.
Not only is beef naturally rich in protein, it is also low in salt and provides minerals and vitamins that contribute towards good health such as iron and vitamin B12. This will help the immune system to work normally and reduce tiredness and fatigue.
Share AHDB's post on social media, join Great British Beef Week and get involved using #MakeItSteak and #SteakNight