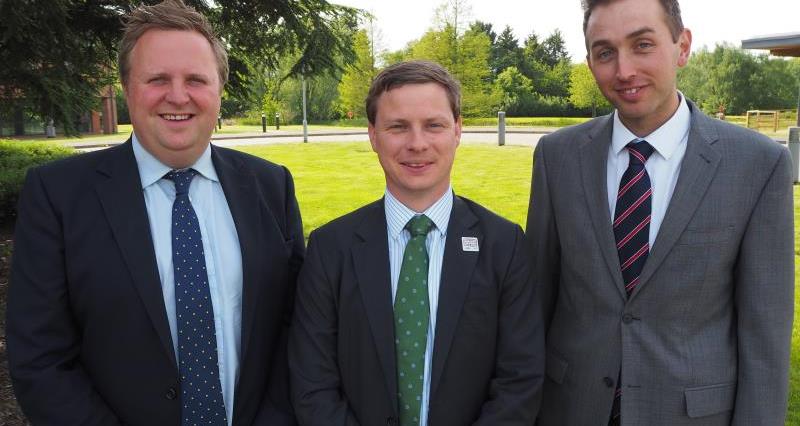 Lincolnshire farmer Simon Gadd has been elected chairman of the NFU's Next Generation Forum. He replaces Richard Bower who stood down after four years in the job.
David Ractliffe and Thomas Collins become co vice chairmen after receiving the same number of votes and will share the role and responsibilities.
Simon Gadd, a cereals farmer, said: "With the direction the UK is headed, we need to be focusing on profitability, performance and productivity in farming. To do this we need to look at upskilling the next generation of farmers so they are ready for the task. We need to look at more in the UK to reduce our costs and focus our efforts more on producing high quality food."
33-year-old mixed farmer Thomas Collins said: "This is a great opportunity to represent young farmers across the country and within the NFU, and hopefully we can move our industry to the next step. We are the upcoming generation and we're the people who are going to be affected with the results of Brexit."
David Ractliffe, a 26-year-old dairy farmer from Gloucestershire, said: "I put myself forward for the post because I believe the time is now. The work we've been doing, such as highlighting mandatory price reporting to Defra, is something we need to continue to push, and it's starting to follow through with companies offering the opportunity to fix some of their milk contracts."
Notes to editor:
The vote was presided over by the NFU's director of policy Andrew Clark. Regarding the tied vote, he advised discussions about whether the forum should vote again, delay the vote until the next meeting, or split the role of vice chairman and delegate responsibilities between the candidates.