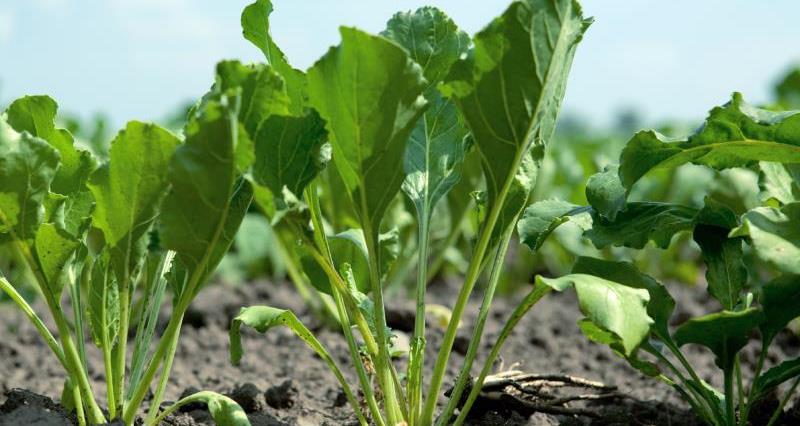 British Sugar and NFU Sugar are pleased to announce agreement on the sugar beet contract terms for 2017/18. Following the end of quotas in October 2017, this agreement heralds the beginning of a new era with both one year and three year contracts available, each with market linked bonus elements.
The 2017/18 contract:-
£22/tonne guaranteed minimum price (both one and three year contract)
Market bonus paid above a €475 trigger point up to a maximum EU sugar price of €700

One year contract: 10% of the sugar revenue above the trigger point will be paid to growers as the market bonus
Three year contract : 25% of the sugar revenue above the trigger point will be paid to growers as the market bonus

Examples (converted at £0.85/€)
Sugar Price

1 YEAR CONTRACT
10% Bonus :

Full Payment

3 YEAR CONTRACT
25% Bonus :

Full Payment

€475

£0.00

£22.00

£0.00

£22.00

€500

£0.33

£22.33

£0.83

£22.83

€550

£1.00

£23.00

£2.49

£24.49

€600

£1.66

£23.66

£4.15

£26.15

€650

£2.32

£24.32

£5.81

£27.81

€700

£2.99

£24.99

£7.47

£29.47

(Max)
The benchmark for sugar market price assessment will be the average EU reported market price for each marketing year (ie. one year contract it is 2017/18)
Bonus payments, if triggered would be made at the end of the marketing year on the contracted tonnage delivered during the 2017/18 campaign
Growers can chose any combination of the one year and three year contract
The three year contract is available up to a limit of 30% of the national tonnage
On reaching this agreement, Colm McKay, British Sugar's Agriculture Director said: "This innovative agreement is a first for our UK beet sugar industry and it will provide security for our growers by confirming their contract entitlement and providing a guaranteed minimum price. In addition, when market conditions are good, our growers will share in the benefits. This will also mean that sugar beet competes in the rotation on farm and British Sugar can compete in a very competitive market place."
NFU Sugar Chairman, William Martin said; "This agreement provides a solid basis for the future of UK beet production. The sugar market link, and the opportunity for a multi-year contract, will allow growers to plan and invest for the future.
This deal represents a clear signal from British Sugar and NFU Sugar that by working together, we can face the challenges of a more competitive market place with confidence."
Over the last nine months British Sugar and the NFU jointly held various open forum events for growers throughout the region. At these events growers were invited to share their views and ideas, which in turn have helped shape these additional terms:
Give current growers first refusal regarding contracted tonnage in 2017
Formalise 'Contract Tonnage Entitlement' (CTE ) for all growers following the end of quotas in 2017
All Industrial Contract (ICE) will convert into 'CTE'
Increase the transport allowance maximum distance from 50 miles to 60 miles
Use the 'most practical' legal routes rather than the current 'shortest' legal routes for deciding transport distances.
British Sugar and NFU Sugar remain committed to working closely with growers to develop strong relationships. This approach is crucial to ensure a competitive, successful sugar beet industry going forward.
Growers can expect to receive their contract offers on-line or by post during week commencing 25 July. The agreed grower letter can be read here.