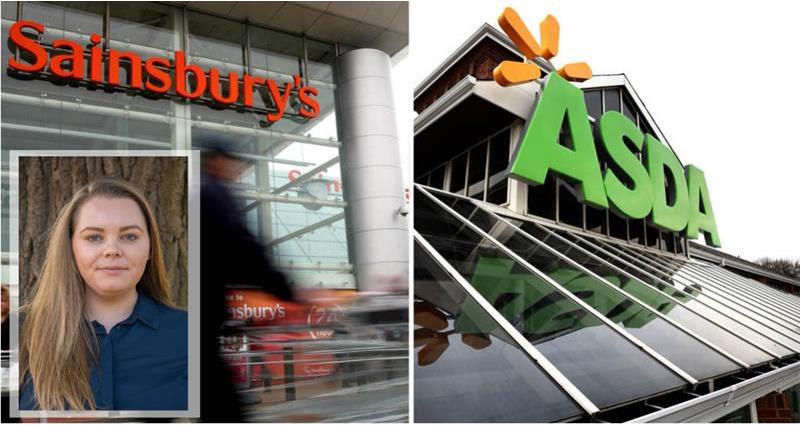 What's the fallout from the failure of the proposed merger between Sainsbury's and Asda? NFU food chain adviser, Christine McDowell, investigates...
Many runners (including our own Minette Batters, Stuart Roberts and NFU staff) crossed the finishing line in this year's London Marathon. Huge congratulations to them! The same can't be said for Sainsbury's and Asda however, after the CMA's ruling to prohibit the mega merger following a 12-month investigation.
Industry commentators speculated all bets in favour of the merger were off when the CMA announced their preliminary findings earlier in the year. Many within the food and farming industry collectively breathed a huge sigh of relief when it was confirmed on 25 April.
So, what's next for the supermarket giants and what will that mean for the wider grocery market and farmers?
Market predictors have already been scoping out what might happen next: will Mike Coupe stand down, will Amazon or even B&M buy Asda, will Sainsbury's survive to fight off discount competitors, or even attempt to acquire another business?
Sainsbury's and Asda continue the battle between themselves for the title of second largest UK retailer. We saw in early April that Asda knocked Sainsbury's down to third place for a short period until Sainsbury's reclaimed their title on 30 April.
This rivalry isn't uncommon in the grocery market but it proves just how closely competitive these two retailers are. As it stands there are only 0.2% of sales value between them.
As news broke of the merger not going ahead, the group share price traded at lows not seen since 2003, as investors lost confidence in the business. Mike Coupe (Sainsbury's Group CEO) will now need to convince the Sainsbury's executive board of a plan B to recover the £500m worth of synergies the merger aimed to deliver.
My money is on a major shakeup within the Sainsbury's business and its supply chain.
Sainsbury's are 20% more expensive than Aldi and Lidl when comparing everyday essential products. So to compete and deliver the £500m worth of synergies, I predict we might see either two things happen.
Firstly, Sainsbury's might look at what other opportunities there are to acquire another business, or secondly some internal re-jigging may happen including heavy price investments to lower consumer prices, a revamp of own label brand image and maybe some strategic streamlining of the business and its supply chain in a bid to drive cost out and bring new shoppers in.
What this means for suppliers and farmers may not spell positive for some and we may see products delisted and negotiations becoming even more difficult. The NFU will be seeking a meeting with Sainsbury's to understand what their next move will be and what this means for our members.
But let's be clear, supermarkets don't make their profit from fresh groceries. Sainsbury's operating margin for 2018 was 2.4% and Asda 1.3%. Therefore, it is all about driving volume to win market share. Let's also not forget the huge effort Sainsbury's continue to invest into farming.
Investments worth over £10 million in projects to drive innovation and farm efficiency have included working to extend the British strawberry season and working with lamb farmers on how they manage grassland to rely less on bought in-feed.
Their biggest investment to date is the Sainsbury's Dairy Development Group, where their 260 dedicated farmers are paid a fair and transparent price as well as delivering other benefits to the Sainsburys brand. Our conversation to date with the Sainsbury's agri-team doesn't suggest any move away from this important brand identity. We will continue our discussions outlining our asks in sticking to these values.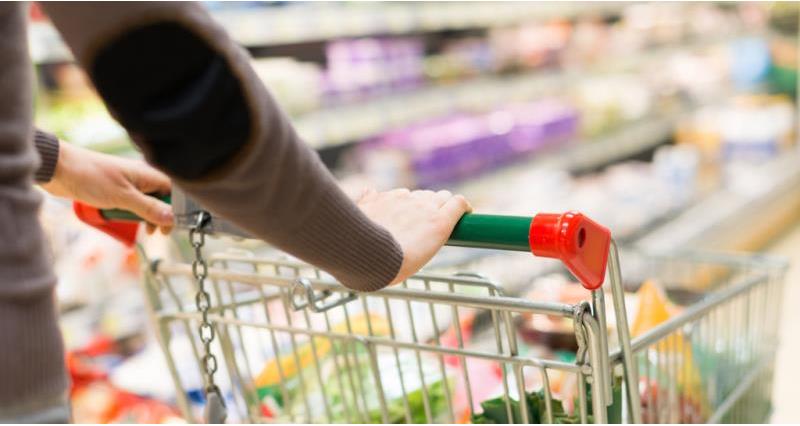 Walmart (Asda's parent company) on the other hand want out of the UK grocery market, or at least less of a stake, and the reason why the merger was attractive to them. Amazon may jump at the chance to put some bricks and mortar down in the UK and buy Asda. However, now the second largest grocery retailer including a clothing range exceeding everyone's expectations, Asda may now have alternative plans.
No one knows other than those involved in the discussions behind closed doors, but what is certain is the grocery market is incredibly competitive and is going through a period of intense change.
In the 12 months since the news broke of nick-named 'Sasda', we've seen M&S announcing their tie up with Ocado, Aldi opening new 'convenience stores', Tesco launching their discount store 'Jacks' and their alignment to French supermarket Carrefour and Co-op acquiring Nisa.
But retailers aren't just fighting between themselves for shoppers – the growth of 'food for tonight' providers like Just Eat, Hello Fresh and Deliveroo are hot on their heels to provide convenience to shoppers and crucially taking shopping trips away from the traditional supermarkets.
To put their worth into context, Just Eat entered the UK market in 2007. When it was floated on the FTSE 100, it was worth more than the Sainsbury's business, whose roots have been imbedded in the UK since 1869.
When we speak to retailers or market experts about what's to come, they all mention the threat of Amazon. Every business is expecting Amazon to disrupt the grocery market at an uncontrollable speed. We've already seen a clear line in the sand drawn when Morrison's and Amazon announced they are working together to offer a range of ambient, fresh and frozen products as part of its Amazon Pantry, Amazon Prime Now and Amazon Fresh offer. In 2017, Amazon acquired Whole Foods giving it a further foot into the UK market putting a clear message to the market of its long term commitment to the grocery sector.
While we can't be sure about the specifics, we can expect more mergers, acquisitions and consolidation within the supply chain in the fight for survival. However, the unintended consequences of this deal being called off remains to be seen and will likely have a much bigger impact on the grocery market than the original deal.