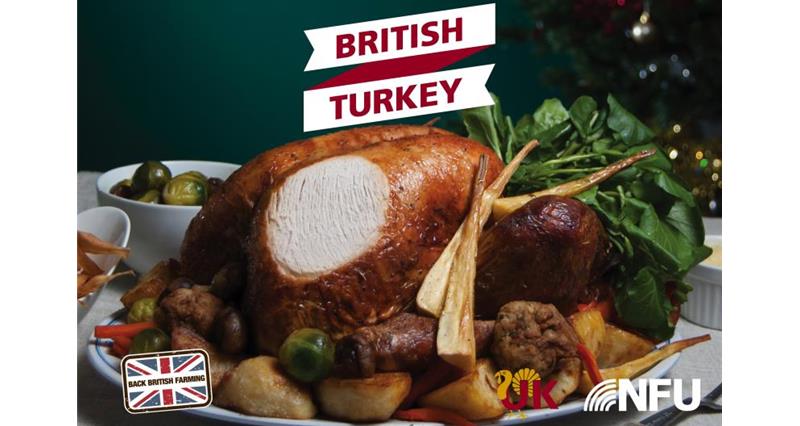 NFU Poultry is running its Turkey Finder tool again for Christmas 2019!
Now with over 270 members listed, the postcode search tool is designed to connect members of the public with their local turkey producer so they can locate and purchase a high quality, delicious turkey for their Christmas dinner centrepiece.
In the first week of December 2018 the NFU's Turkey Finder received over 9,000 views. It is a great way for NFU members to promote their businesses and champion British farming.
The public also have the chance to enter a competition through the NFU's Back British Farming newsletter and the winner receives a turkey which is found through the Turkey Finder. In 2018, we received over 3,000 entries for the competition and the winner experiences the thrill of picking up their turkey from a farm which we hope will then become part of their Christmas tradition and passed on to future generations.
NFU turkey group chair Michael Bailey said:
"The NFU Turkey Finder is a fantastic free promotional tool for any farm fresh turkey business selling direct to the consumer from the farm gate. The online postcode search tool is easy to use and directs new customers to your farm gate sales which is beneficial as the highest margins will always be from direct sales at the farm gate".
"It is also a great way to engage with the public and showcase the high environmental and welfare standards we produce to".