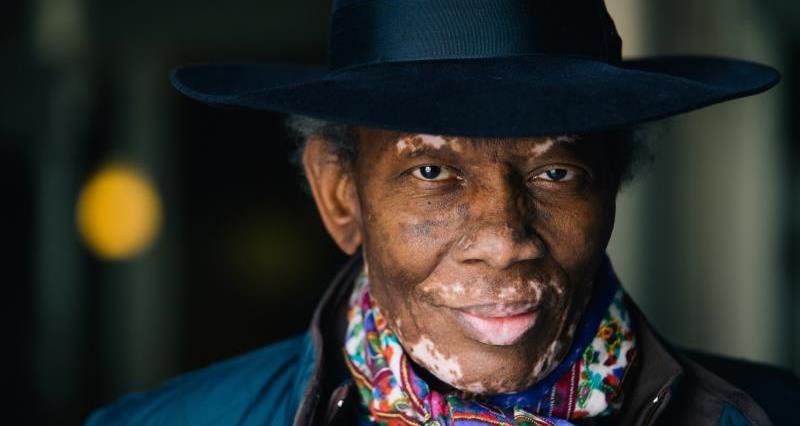 Wilfred Emmanuel-Jones is changing the way people think about farming in the UK
Back British Farming is an important message. The concept means people get the freshest food, produced to the highest standards. The price remains affordable while keeping 3.8 million people working in food and farming, and contributing £111 billion to the economy. But what is British farming? What does it look like? To the uneducated, Britain's farmers are white, grey-haired, middle-aged men from the West Country, ploughing a field in a dilapidated tractor or rounding up sheep. An idyllic scene, yes. But the reality encompasses so much more than this, and so many more people.
Meet Wilfred Emmanuel-Jones. Aside from living in Devon and working with grass-fed cattle and sheep, he doesn't necessarily fit into the previous description of British farming. His family is from Jamaica. He grew up in a two-up, two-down in Birmingham, one of 11 under the same roof. He is a black descendent of the Windrush generation, and he is making his presence felt across the British countryside.
It is this fear that made Wilfred want to write a partly autobiographical book. Jeopardy is a sort-of self-help, inspirational, rags-to-riches story about how a young boy sitting on a small allotment in Birmingham chased anxiety and uncertainty to realise his dream of owning a farm. Wilfred explained: "My father had an allotment where he would grow fruit and veg to help the family income. As the eldest boy, it was my responsibility to look after the allotment, and it became my oasis. It was my way of getting away from the cramped surroundings of my big family in a small house."
"People thought I was a drug dealer and I'd bought my farm with money from drugs. The stereotypes are all around. What I did with my brand is make a virtue out of my colour."
The idea of owning a farm was a driving force throughout Wilfred's life. However, he didn't do well in school, didn't have any direction and struggled to get his life going at an early age – sound familiar?
He said: "I went into the army, got kicked out, I had no education and an attitude problem. I was a failure at everything, and if you were a failure at that time, the only thing open to you was catering – it wasn't as glamorous as it is today. But I enjoyed it and worked in number of restaurants and hotels across the West Midlands and I was always restless and ambitious to make it up the ladder. I loved watching programmes on BBC and thought I wanted to get more catering on TV."
He knocked on doors, wrote letters, made calls and spoke to whoever would listen about working in the media. Just one person – who Wilfred called his "guardian angel" – gave him a chance. A former manager at the BBC in Birmingham, Jock Gallagher, sat with Wilfred for an hour and even told him "you are not the sort of person we employ" due to his lack of education of training. Regardless, Jock gave Wilfred a three-month stint as a running and this kickstarted his career in TV.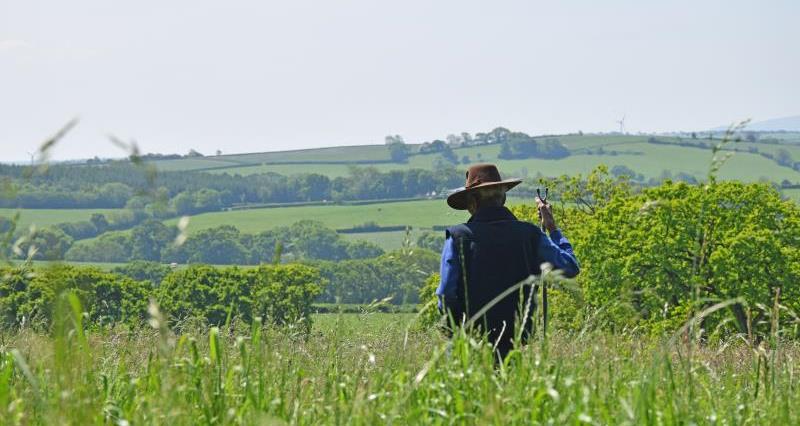 After helping get several celebrity chefs on TV for the first time – people such as Gordon Ramsay and Anthony Worrall- Thompson – then setting up a food marketing agency and running to become a Member of Parliament in 2010, Wilfred had finally saved up enough money to buy 30 acres of land in Devon.
By hunting out gaps in the market such as antibiotic-free pork and gluten free beef – Wilfred's food is becoming a talking point. His brand, The Black Farmer, stands out. It features a shadowed man in Wilfred's recognisable hat holding a British flag.
Wilfred said:"We have to accept the fact it is difficult for black people to get opportunities in rural communities because of lack of understanding. People thought I was a drug dealer and I'd bought my farm with money from drugs. The stereotypes are all around. What I did with my brand is make a virtue out of my colour. All my neighbours called me The Black Farmer, and with a "farming is in my DNA, as it is for lots of immigrants. There are lots of people of colour who want to work in farming in the UK" brand you have to be unique, so I decided to use it."
His market research suggested that people wouldn't respond to a black farmer being publicised so widely on food labelling, but that has not been the case. "My view generally is we need to sex up farming. When I got to catering, people thought it was the worst job to do – it was celebrity chefs that changed that. The image of farming is old men with old ideas and the ear of the government. We have to demonstrate that the farming community is as sexy as catering community. We need new thinking, new ideas, and a wide variety of people, be they black, gay or whatever. This should be a happy environment to go into, whoever you are. We need a champion."
Wilfred has become that champion. He is not afraid to speak out for young people in farming, from disadvantaged backgrounds. He said: "It's not just about colour, it's also about white working class boys who have no education – they are being pushed down to the bottom of the heap."
Wilfred used to run The Black Farmer Rural Scholarship but he fell ill with leukaemia a few years ago. He has nearly fully recovered, but because it didn't kill him, it has apparently made him stronger. He said: "I'm lucky to be alive. Four years on from stem cell transplant and I'm getting there. But believe me, there is nothing better than having a new lease of life to make you want to change the world."