Andrew was declared North West winner of the Meurig Raymond Award, named after the NFU's former President, for combining his background in agriculture with a love of marketing. He is currently on a mission to help his fellow members promote themselves better.
Andrew has found a niche in the market for a dedicated marketing agency, Hillsgreen, which is passionate about everything agricultural but has the skill set in digital marketing to make a real difference.
As an NFU Cheshire Farming Ambassador, Andrew admits he is not the best person to be out in the yard getting his hands dirty at the coal face.
However, recognising that his set of skills lies elsewhere (in marketing) he has been keen to freely give back to farming.
He is the founder of Mission4Milk, a campaign for the dairy industry he felt needed to be launched because the product has been so poorly marketed for decades.
He felt too few people were aware of the health benefits of milk and was seeing milk alternatives making an unfair premium just by promoting themselves better.
As part of his campaign, Andrew set up a website and flooded social media with requests to the public to join the fight at Mission4Milk.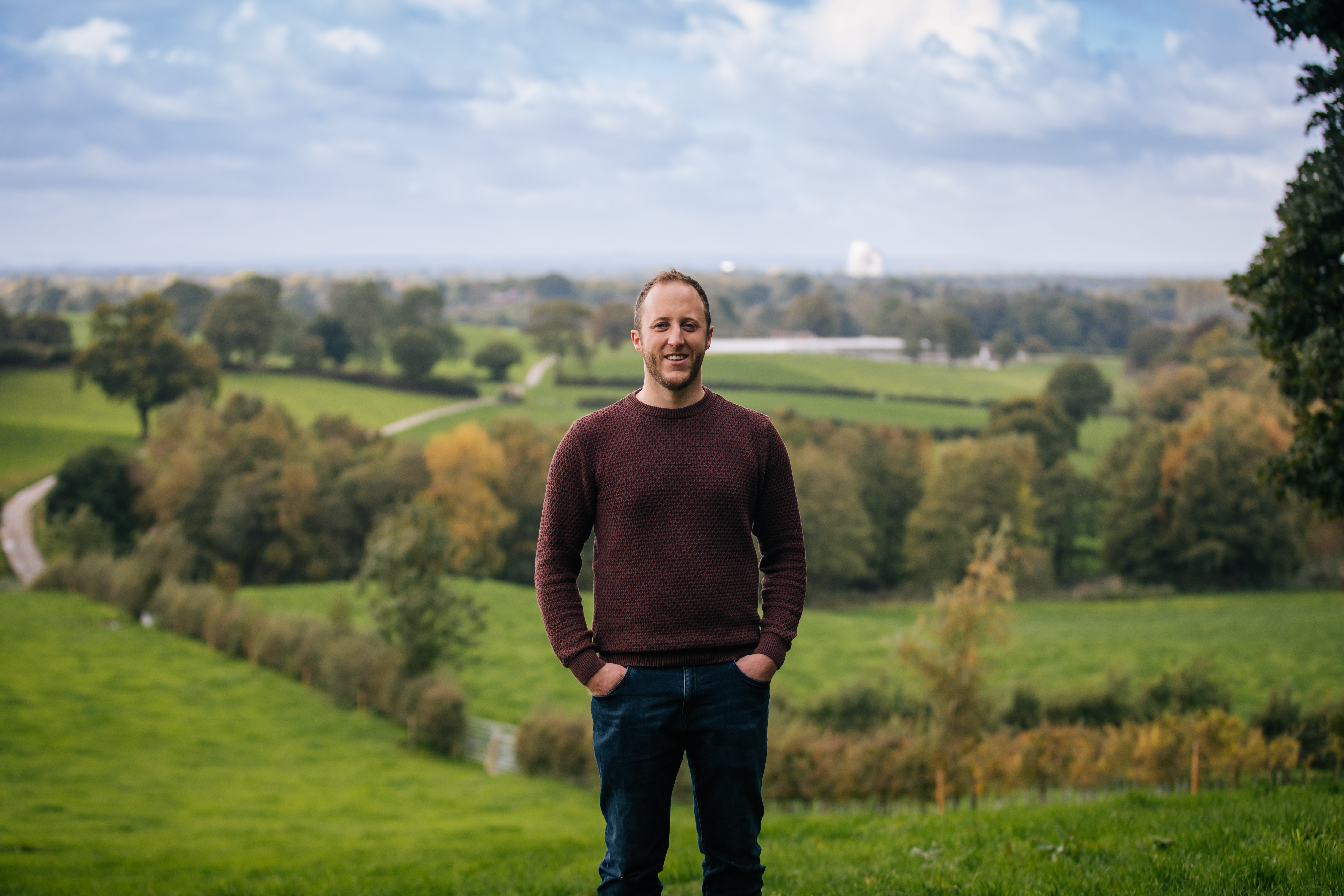 This included taking part in the #MilkPintChallenge which encouraged people to nominate friends and family to drink a pint of milk for the cause, or simply take a selfie of themselves with a pint of the good stuff!
Mission4Milk is still going strong. Andrew has been selling roadside banners around the country to spread the message about the health benefits of milk. They've ended up on the back of milk floats and forage wagons.
As well as Mission4Milk, Andy is also the co-founder of Cultivate Conference, a director in the family dairy farming business and he works as Product Coordinator with Map of Agriculture, using new technology to improve the performance of his farming business.
Farming 470 acres in total, Andy farms in partnership with his parents – Andrew and Pat, in Cheshire, the heartland of dairy.
Andrew (Andy's dad) is in charge of herd management and day-to-day operations. Andy brings his business experience to focus on farm business management, alongside what he does at Hillsgreen of course.
Every year the business supplies 2.3 million litres of milk to Co-op, a partnership they're proud of. Andy's been part of the Co-op Dairy Group since it began, 10 years ago and says it's a great way to be involved in how things are run, as well as an opportunity to learn.
Andy's involvement with Map of Agriculture has furthered his interest in how farm data can help inform decision making.
To this end, the business has invested in SmaXtec boluses and Uniform Agri. They've reduced carbon emissions this year by sharing information, new technologies and comparing themselves against similar farms to see how they can improve.