60 MPs and Peers attended the reception, meeting NFU officeholders, national board chairs, regional chairs and Student and Young Farmer Ambassadors.
Dr Caroline Johnson MP opened the speeches with a note that the NFU had been representing farmers for 110 years and that she and fellow MPs really value our expertise.
Also in attendance were, amongst others, Farming Minister Victoria Prentis MP; Shadow Environment, Food & Rural Affairs Minister Daniel Zeichner MP; Jeremy Hunt MP; Dr Liam Fox MP; Deputy Speaker Nigel Evans MP; and Leader of the House of Commons Mark Spencer MP. 
Maintaining high standards
Sir Robert Goodwill MP, the new chair of the EFRA Committee, spoke about the unprecedented difficulties for the farming sector. 
He said: "The current situation means we need to look at food security as we need to ensure we do not rely on food imports.
"We can produce food to the highest standards whilst delivering on environmental objectives. With more liberalised trade agreements we need to ensure that our high standards are maintained."
ELMs preparation disrupted by pandemic
"We have lost two years in preparation for ELMs due to the pandemic," Sir Robert said. "I believe rushing into it has risks. Our job is to work with ministers and scientists to ensure it can be delivered.
"It would be scandalous to rewild and have that food gap filled by unsustainable food imports, eg crops from deforested areas.
"I have great faith in ingenuity and entrepreneurship of British agriculture."
Unprecedented times for farmers
NFU President Minette Batters also spoke about the unprecedented times faced by farmers, especially cost inflation and the global issues caused by the war in Ukraine.
"It is a truly alarming picture. It is a war producing a worldwide food supply challenge."
No food system without agriculture
Mrs Batters went on to talk about climate change and the global food supply chain.
She also said: "The government's food strategy is welcomed. It is essential that all political parties work together to deliver our ask for statutory underpinning of food production.
"We need to work together and be ambitious about the future. You have no food system without agriculture."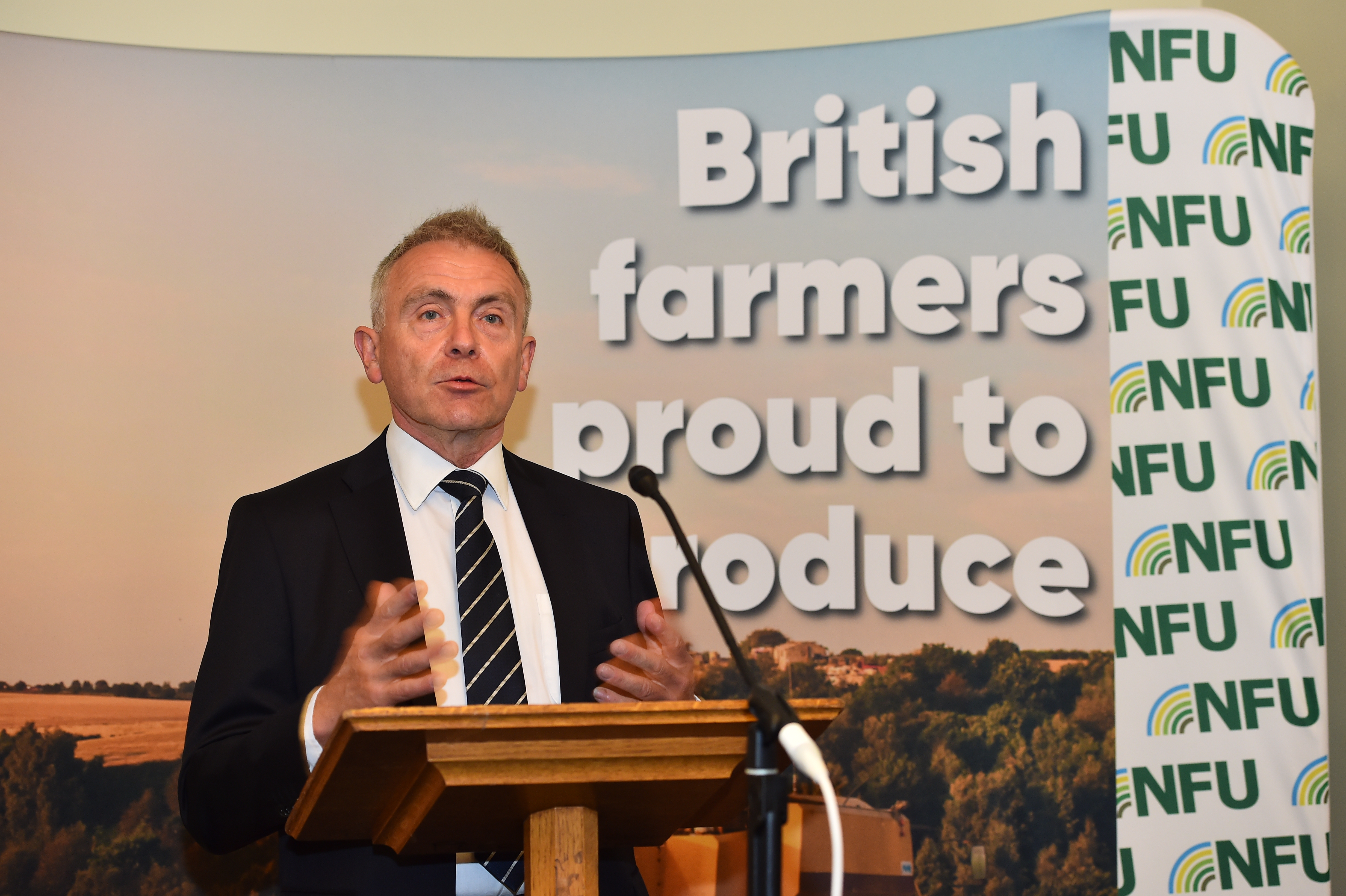 NFU Community Farming Heroes Awards
We also launched our new award, which will recognise individual farmers who are playing an important role in their local communities.
MPs will be asked to nominate a farmer or grower in their constituency who has gone the extra mile. They may:
organise or supply a food bank
inspire school children about farming
fundraise for local charities
volunteer in the local community
help in times of bad weather.
MPs will have until 29 August to choose their constituency winners, who will then be put forward to regional awards. 
We'll be celebrating all of our regional winners on Back British Farming Day on 14 September.