COP27 must be the COP of implementation with the race to keep 1.5C looking ever more unlikely. The NFU team have been busy representing UK and global farmers in negotiations, debate panels and in conversation with representatives from around the world. 
Highway to climate hell
The week kicked off with the UN General Secretary, António Guterres, asserting that we are on a 'highway to climate hell' – a statement which could hardly be any stronger. These words follow the recent UN report that showed we are on track for a rise in global heating of 2.5C, falling well-short of our 1.5C target. COP27 has some serious work to do.
Following this alarming opening was the World Leaders' Summit, with our newly-in-post Prime Minister Rishi Sunak making a last-minute U-turn decision to attend the conference.
He called on world leaders to move further and faster on climate change, with a focus on scaling up renewable energy. He also hosted a Forest and Climate Leaders' event reaffirming the UK's support for conserving global forests – a partnership promised at COP26 last year which aims to halt and reverse deforestation.
Food security is on the table
The first high-level roundtables for world leaders started this week, with 6 roundtables assembled to address the most pressing climate issues, including water and energy security.
Day 2 of COP27 saw the Food Security Roundtable, which brought together leaders from across the world to collectively tackle issues on global food security. The Farmers' Constituency was represented by WFO (World Farmers Organisation) President, Arnold Puech D'Alissac who highlighted the current crisis around fertiliser cost and availability.
Many Farmers' Constituency members from Africa have said that they have been unable to source any fertiliser for the coming year.
Urgent need to compromise
BAB (British Agriculture Bureau) Senior European Policy Advisor, Jenny Brunton, has been following the KJWA (Koronivia Joint Work on Agriculture) which is the only work under the UNFCCC (United Nations Framework Convention on Climate Change) that directly relates to agriculture.
The need to compromise and move onto implementation was at the forefront of negotiators' minds during the first week of discussions.
Unfortunately, after one week of negotiations, the negotiating text for the KJWA remains undecided with officials quoted as saying "Koronivia took more meeting time than any other item at COP27."
Agriculture at COP
COP27 is and has always been planned to be an African COP. Considering this, agriculture was expected to be firmly on the agenda. The focus on food security in opening statements by world leaders was very much welcomed by the team – particularly as the focus on food was very much lacking during COP26 in Glasgow.
The Farmers Constituency, which is led by NFU senior climate change adviser Ceris Jones and supported by NFU and BAB representative Kate Adams, has its largest ever COP delegation this year. Farmers and farmer representatives from across the world gathered in Sharm to showcase how it is part of the global climate change solution, whilst also reiterating that food security must remain a central thread of all discussions.
113123,113111,113109,113112,113110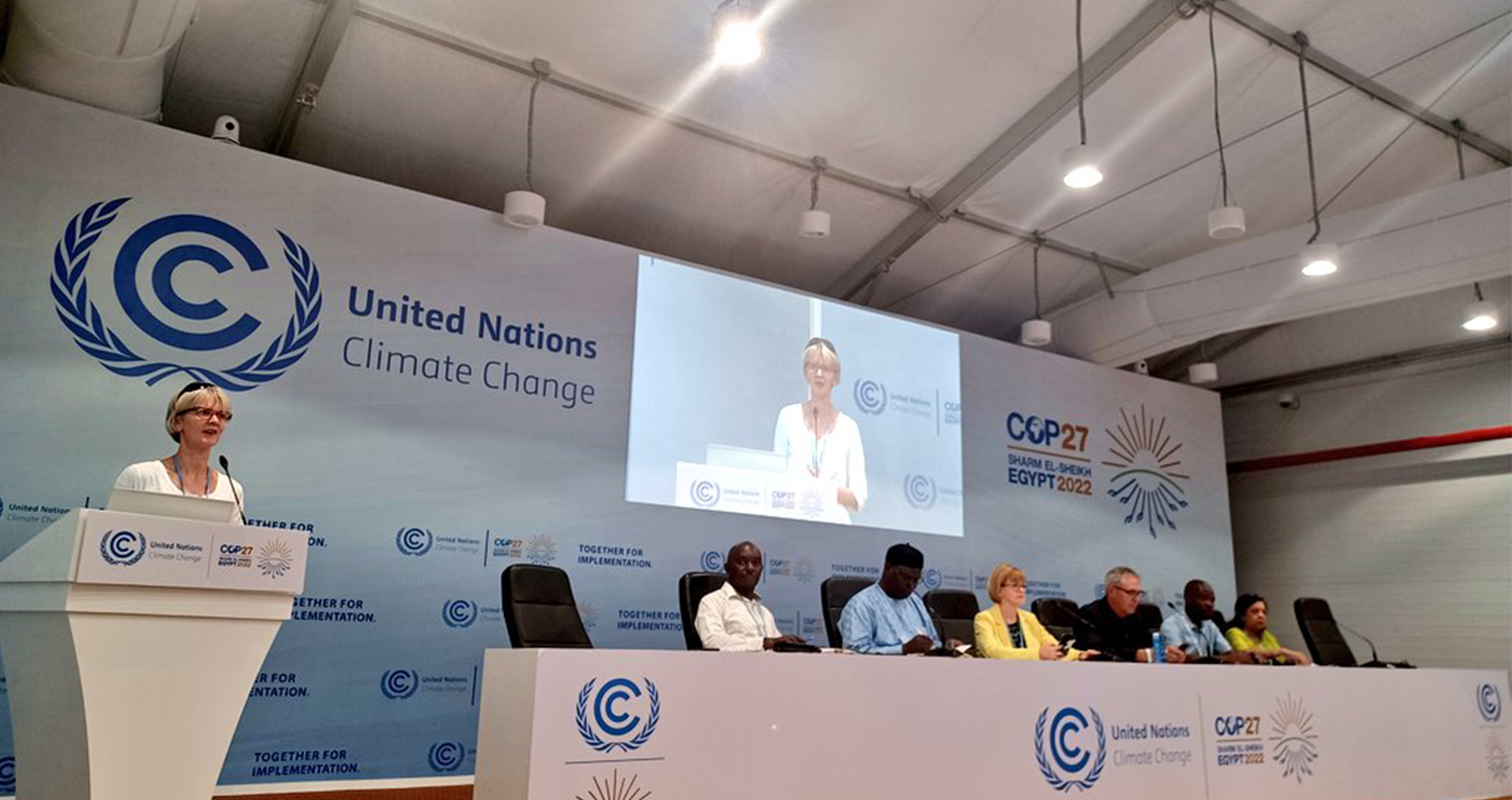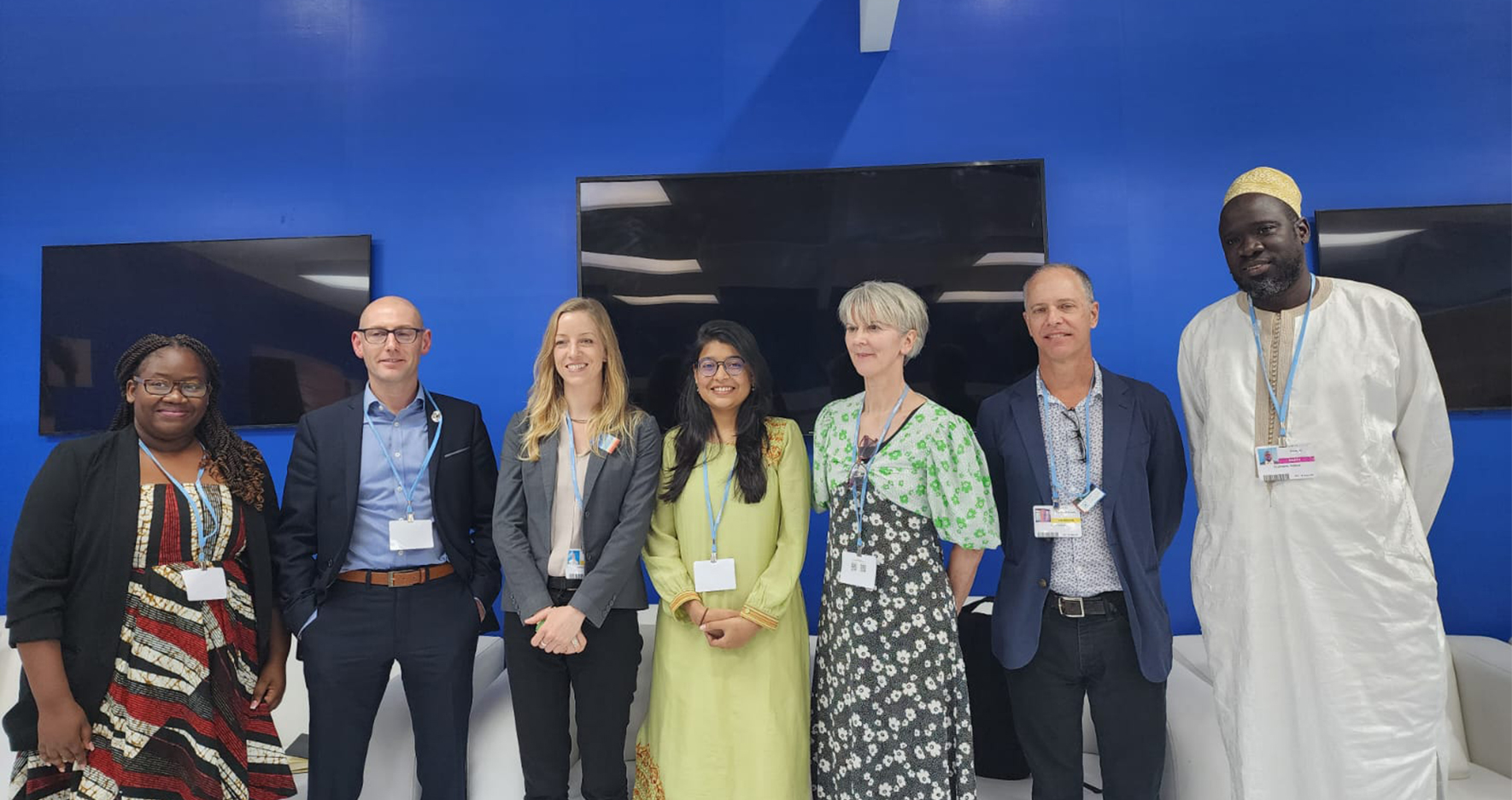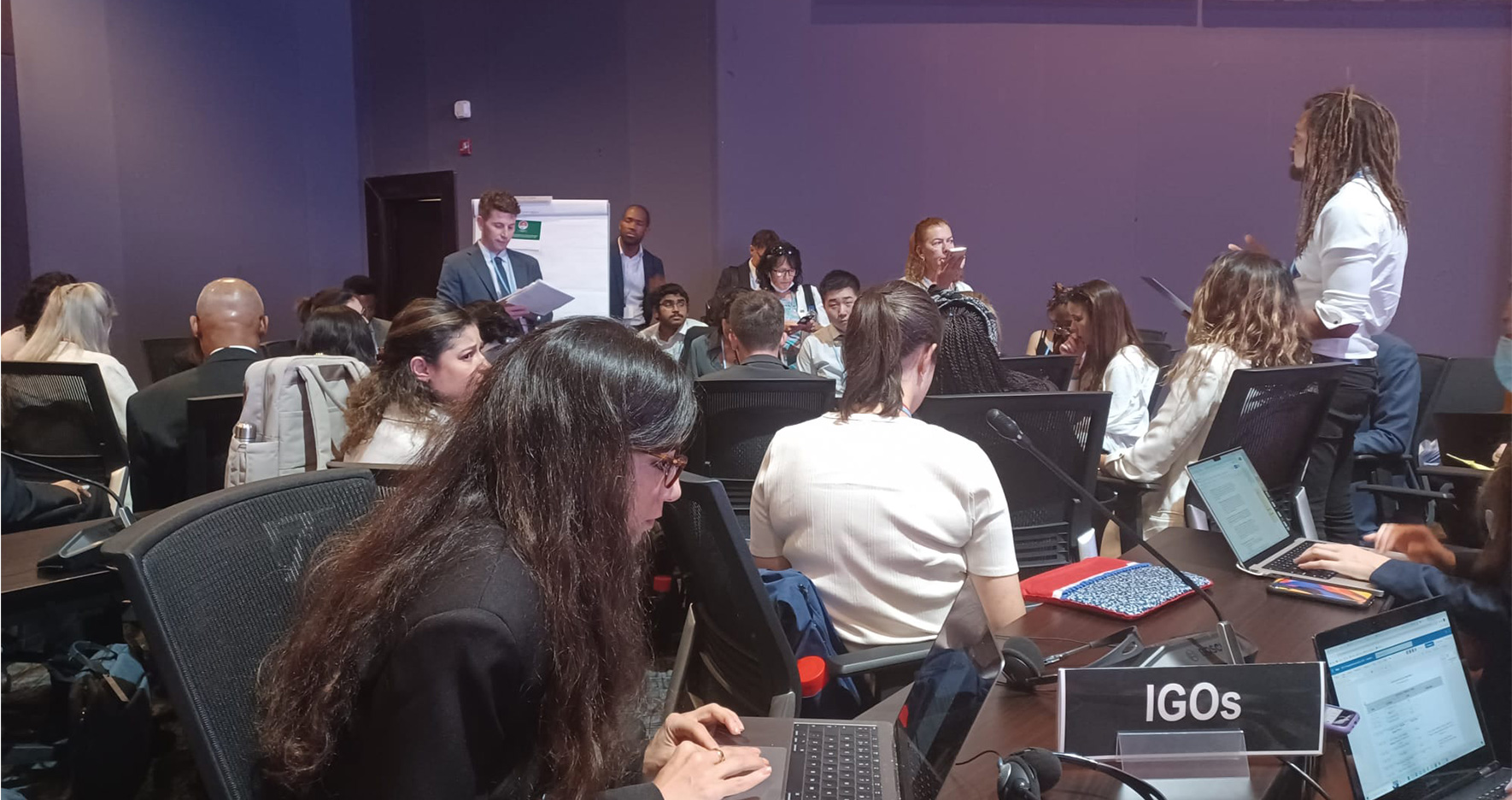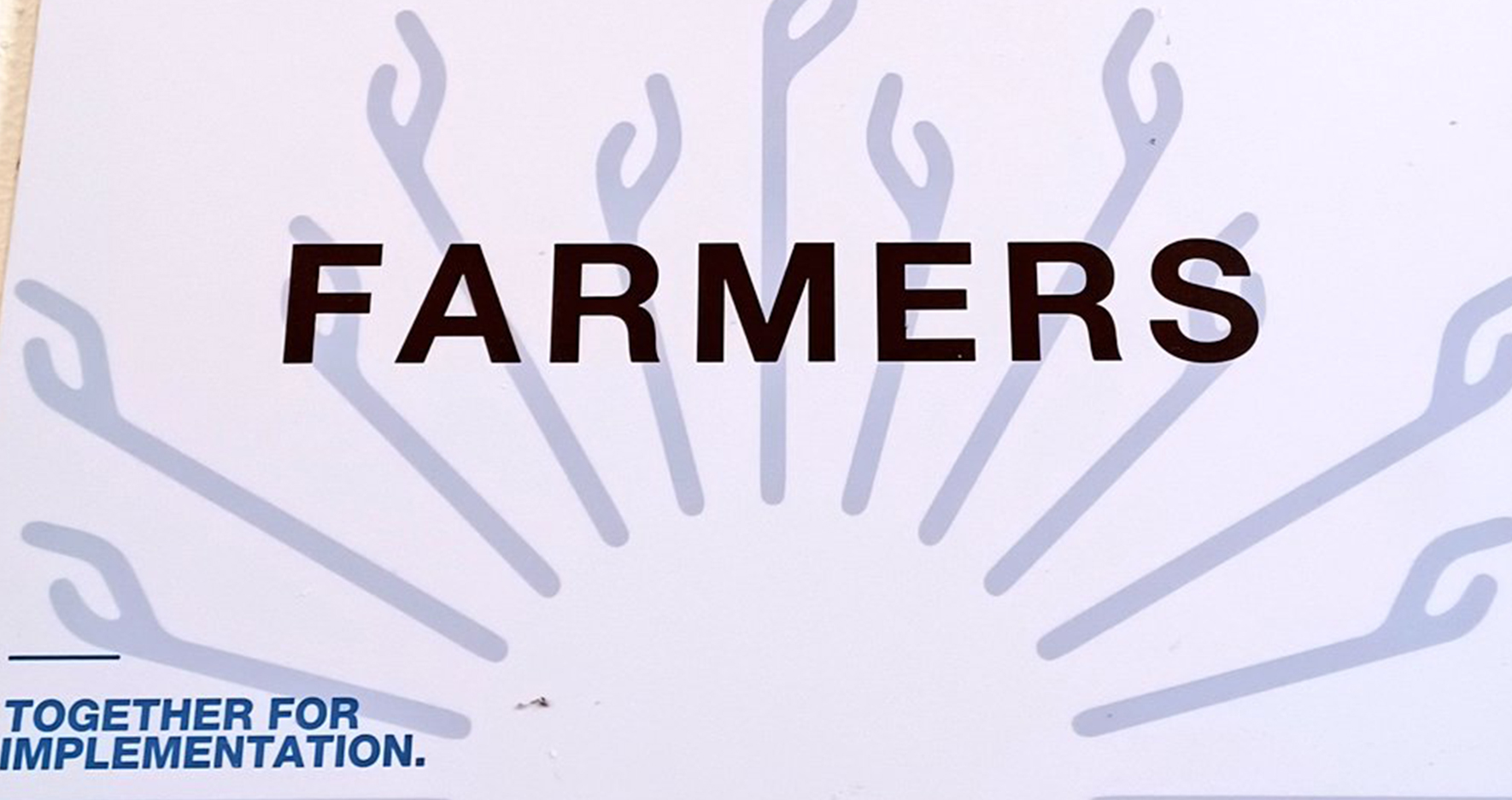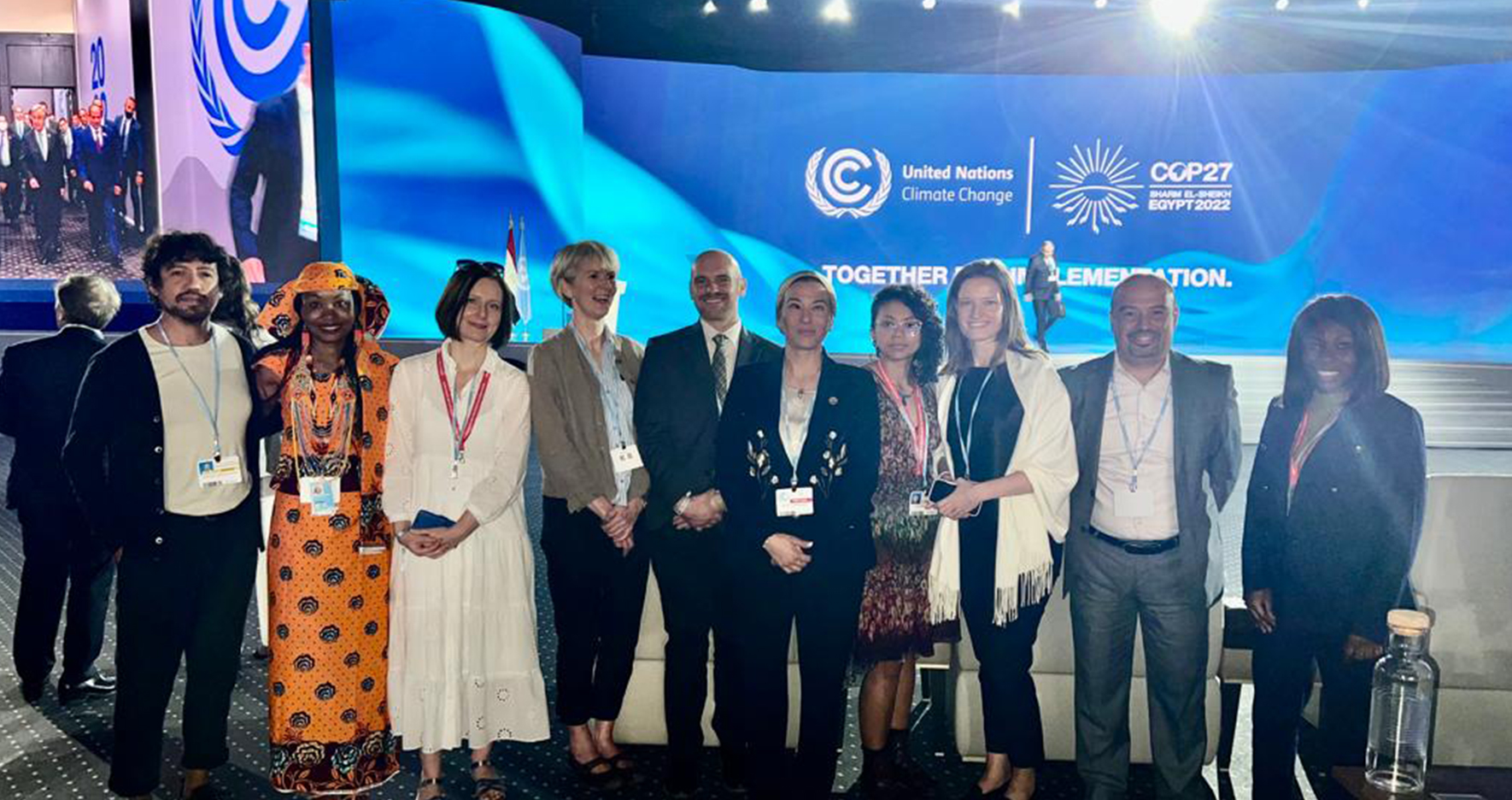 Each morning members of the Farmers' Constituency met at COP, highlighting important discussions from the day before and looking ahead to the day.
Being part of the Farmers' Constituency allowed the team to engage with farmers from all corners of the world, and alongside discussing COP business, it was a great privilege to hear about the impacts of climate change on agricultural systems across the world.
---
How far have we come since Paris?
Ceris Jones entered GST discussions as a WFO representative, making several interventions to highlight the need for more climate finance and simpler access to finance, as well as the need for better data to assess the reduction of GHG (Greenhouse gas) emissions.
There was also a focus on mitigation, adaptation and on ways to implement action.
This first Global Stocktake is due to finish at COP28 in November 2023; our goal is to ensure that it recognises the vital role farmers can play in meeting the promises of the Paris Agreement.
Saturday 12 November also marked Agriculture Day at COP with discussions centring on soil health and food systems.
Meanwhile negotiators and Ministers began work on the all-important draft 'cover decision'. The name for the key outcome text from COP27.
Rumours suggest that much of this early text is bracketed; essentially suggesting that the contents have yet to be agreed upon.
Looking ahead to week 2
With 30C heat, busy schedules and a conference centre that generally lacked water supplies, week one of COP27 was full on.
From week 2 we need to see strong commitments and most of all, implementation.
---
Read more from the NFU team at COP27: