Chair: Matt Culley, South East
Matt farms in partnership with his brother in Hampshire, currently managing 650 hectares of owned and contract farmed, chalk loam, clay cap and gravel soils, supporting wheat, barley and oilseed rape over the four coarse rotation. Wheat is grown for the feed market, with a small area grown for seed. Winter barley is feed and spring barley is for malting. The farming partnership also runs a grain storage business with drying facilities and a soft fruit enterprise.
Vice Chair: James Cox, South West
James farms 260 hectares of Cotswold Brash soils near Tetbury, Gloucestershire. The farm produces malting barley for Molson Coors, milling wheat for Warburtons, feed wheat and oilseed rape. The farm is currently managed under a HLS agreement having previously been in the Cotswold Hills ESA. James is also a member of the Molson Coors Growers Group steering committee and the local NIABTAG technical committee. James represents the NFU Crops Board on the Red Tractor Crops & Sugar Beet Board.
Brett Askew, North East
Brett and his family farm 500 hectares of land at Gateshead, near the Angel of the North, in a combination of owned, tenanted and contract agreements. Brett grows feed wheat, milling oats, malting barley, beans and HEAR oilseed rape which are all supplied into added value local markets. Brett is a member of Tyne Grain Farmers Cooperative, which owns GrainCo and believes strongly in the co-operative model. Brett is chair of the North East Regional Crops Board and with strong connections to the two bioethanol plants located in his region Brett leads on biofuels for the NFU. Brett also represents the NFU Crops Board on the Red Tractor Crops & Sugar Beet Board.
Jamie Burrows, East Anglia
Located just 20 miles from London's Marble Arch and farming on the fringe of St Albans, Jamie is one half of Sandcross Farming LLP who farm c1000ha of cereals, mostly in the south of Hertfordshire.
The joint venture has a mix of owned, tenanted and contract farming agreements, growing milling and feed wheat, milling oats, feed and malting barley, peas, beans and, for the time being, oilseed rape. 
Due to the complex nature of the soils in South Herts, ranging from heavy clays to gravel, Jamie and his colleagues cover a wide range of cultivation and drilling methods. However, a happy medium of min-till normally takes place on 50% of the land farmed. All grain is sold through Openfield going to homes relatively locally, usually within 50 miles.
At home, the family farm has diversified, with an 80 horse livery and riding school, with all hay and straw produced in house.
Having been involved in the NFU locally since returning home from Harper Adams in 2005 Jamie has gradually become more and more involved at a regional level and now, as well as being Hertfordshire NFU County Chairman, he is also East Anglia Combinable Crops Board Chairman. He is also an ex-Cereals Development Programme participant, and keen to get others involved in these types of initiatives.  
Jamie is passionate about achieving the best for cereal and oilseed producers, and proud to represent the cereals interests of East Anglia members.
Andrew Davies, NFU Cymru
Andrew farms over 300 acres at Redlands Farm outside Haverfordwest, on the Pembrokeshire Coast. He grows winter and spring barley, winter wheat and winter oilseed rape.
He also runs his own well respected agronomy and seed business, spanning the three local counties. In addition to his duties as chair of the Welsh Crops Board, Andrew is also a member of the Pembrokeshire Agricultural Society Council and Estates Committee.
Olly Harrison, North West
Olly farms 950 acres on the urban fringe near to Liverpool, he farms a mixture of owned, tenanted and share farmed ground along with some contracting.
Cropping includes wheat feed, malting barley, oilseed rape and beans; all of which is direct drilled.
Olly also rents out office accommodation in converted barns that used to house cattle. Alongside the arable enterprise Olly recycles tree waste into biomass and some composting.
Olly also represents the NFU Crops Board on the Red Tractor Crops & Sugar Beet Board.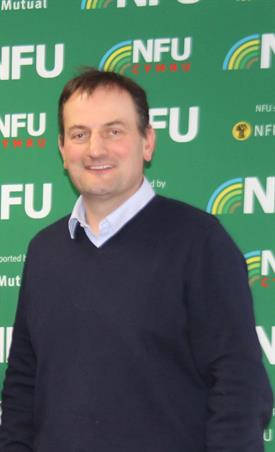 Andrew Williamson, West Midlands
Andrew farms near Bridgnorth, in south Shropshire, where he is the managing partner of the family farming partnership. He returned home to join the partnership in 1999 after completing a honours degree in Chemistry at the University of Bristol and working on farms in Australia, New Zealand and the USA.
He farms 900 acres of combinable crops, wheat, oilseed rape, oats, barley and beans.
Alongside this, he lets out some permanent pasture for sheep grazing and all the land he manages is covered by a HLS scheme. The business uses precision farming techniques extensively and is beginning the journey into conservation agriculture.
Andrew is also involved in a joint venture machinery sharing agreement with a neighbouring farmer.
Peter Gadd, East Midlands
Peter is a third generation farmer of arable crops in the area of South Nottinghamshire in East Midlands region. Having achieved an OND in Agriculture, Peter has subsequently farmed a mix of owned and rented land of varying soil types growing predominantly winter cereals and oilseeds, and spring beans. Peter has represented the cereals policy interests of Nottinghamshire growers through many facets of the industry, including the NFU since 1981 and a six-year spell on NFU Council.
Focus has been on achieving high yields with attention to detail. Operating as a sole trader with the assistance of contractors for specific tasks as required. Peter has had a grower representation role on AHDB's Cereal and Oilseeds Research & KE Board for six years while overseeing significant levy investment for growers. Special areas of interest focus on IPM and PPPs.
Additionally, Peter has seats on the PGRO RL Pulse Committee and also on the AHDB RL Wheat Committee. Now chair of East Midlands Regional Combinable Crops Board, Peter currently has a role in the Red Tractor Technical Advisory Panel overseeing the standards review.
Appointee: Sarah Bell
Sarah splits her time between her consultancy business and her family farm in Rutland. A mixed unit growing a diverse rotation of combinable crops, a suckler heard of 150 head of homebred Limousin x cows and a small flock of sheep.
Sarah worked in the grain trade for 13 years prior to setting up her consultancy business, which specialises in development of sustainable supply chains for combinable crops. Sarah has worked extensively in IT and sustainability as well as in commercial roles throughout her career.
Appointee: James Standen
James is the farms director for Newcastle University Farms, managing around 1,200 acres of arable, two dairy herds, and a 140 sow breeder finisher unit. The farms are commercial operations but have a strong research and teaching focus. 
James also farms in partnership with his wife on 300 acres in North Yorkshire, growing combinable crops and running a small flock of New Zealand Romneys. With a large ELS/HLS scheme, the farm is LEAF Marque accredited. 
James is a governor of Askham Bryan College and a director of its farming company as well as a council member of the Institute of Agricultural Management. Prior to moving to Yorkshire, James managed the Montreal Estate in Kent and has previously been a director of Southern Farmers and RAMSAK.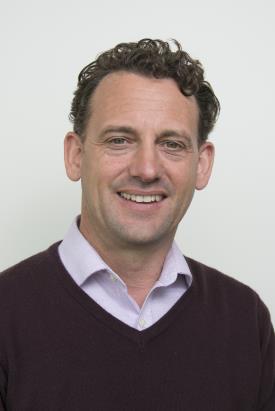 Appointee: Andrew Crossley
Andrew was brought up in Sheffield and graduated from Harper Adams in 1991, having gained an Honours degree in Agriculture. On graduation he was employed by Booker Farming as a trainee manager with various placements in Yorkshire, Norfolk, Essex and Lincolnshire plus a tree nursery and head office function experience. The permanent roles for Booker then included assistant manager in Hampshire and Farm Manager in Essex. When CWS Agriculture purchased the company, the Essex role expended to 2500 hectares from Saffron Walden to Chelmsford as Farmcare Ltd Essex. This was an all combinable crop operation for Pension Fund owned land and a range of contract farming operations for local land owners.
In 2002, Andrew moved to Cambridge to manage the Trumpington Farm Company, a 2500 hectare combinable and root crop operation. This business was developed to include venue hire, extensive HLS, amenity work and renewables. His corporate farming experience has been a benefit when managing private agribusiness. In 2006, he gained a diploma in business management with the OU.
Nine years ago, he took up the role of Farms Director for Thurlow Estate Farms Limited on the Suffolk, Cambridge and Essex borders. The predominantly combinable crop operation required restructure. The business now operates as one having re-organised cropping, machinery, working practices and infrastructure. The operation is now in a strong place to adapt to the ever changing focus of agriculture and environment.
Alongside professional activities he has been NFU branch chair, IAgrM branch chair, local FWAG and NFU regional crops board chair. These roles have broadened his understanding of the politics that influence the industry and the issues it faces.
Appointee: James Mills
James farms in a family partnership on a 200 hectare mixed farm.
Livestock are an important part of the rotation, grazing stubble turnips and cover crops. All cereals are produced with the focus on supplying local markets. A mixed wildlife offer represents an environmental diversification, alongside a recently developed wedding venue.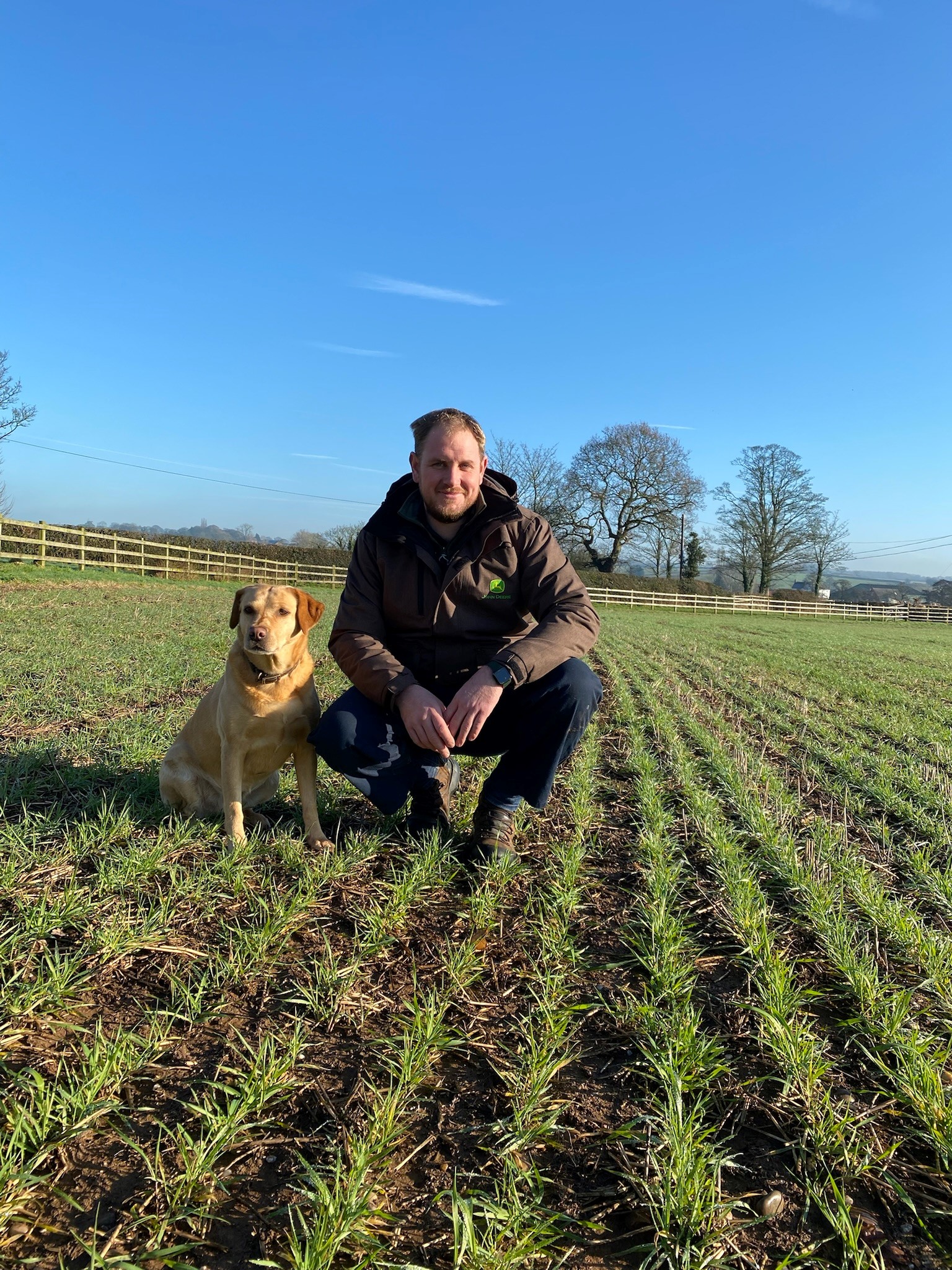 Appointee: Rob Atkin
Rob is a third generation farmer at Atkin Farms in Field, Staffordshire, alongside his parents, farming 386ha of combinable crops growing feed wheat, milling oats, feed and malting barley, beans and oilseed rape, as well as 101ha of grassland that is home for 250 head of Belgium blue cattle.
After selling the milking cows in 2003 the family went down the path of min-till to cope with the heavy copper marl soils, and now operate a min-till/direct drilling system with the help of livestock to produce their crops, whether that be FYM or sheep grazing crops in the spring.
The Atkins are host to Agrii's Staffordshire & Derbyshire iFarm site, as well as being an Agrii Digital Technology Farm. They work alongside South Staffordshire Water to trial projects for their Spring scheme, by trialling different methods of establishing crop, ideas to reduce chemicals and Nitrogen from entering the water courses while trying to improve biodiversity on the farm.
Rob is currently the vice chair of the Uttoxeter and Burton NFU branch and is chair of the NFU Cereals Development Programme for 2022.