Danny sends out approximately 400 invoices via email with a similar amount sent in paper format. All of the recent ones included the invite to his farm open day on Sunday 12 June.
Those who pay cash for their milk were left a leaflet with bottles of the white stuff and his remaining leaflets were given to two local primary schools – Ivy Bank and Christ the King.
The result, more than 800 members of the public turning up to his family's Trevors Close Farm in Gawsworth near Macclesfield for a tour of the farm and dairy.
Taking place between 11am and 4pm, visitors were treated to tractor and trailer tours, sheep shearing demonstrations courtesy of Robert Brunt and his son, a chance to see freshly born calves, free milk shakes, scones, Golden Hooves cheese samples courtesy of First Milk and even the chance to play on a bouncy castle that was kindly brought along by the local church.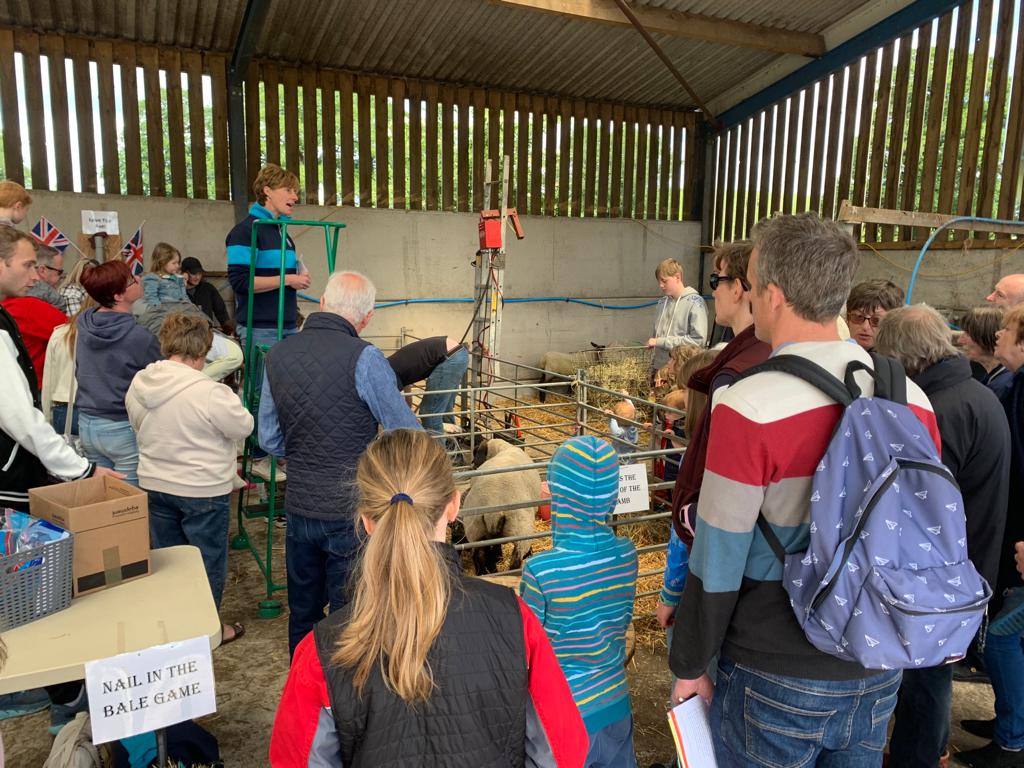 Thankfully, Danny and his family were more than able to accommodate the high volume of visitors thanks to the support they'd drawn in from three of their farming neighbours (who took charge of tours), two vets, NFU Cheshire County Adviser Helen Wainwright and Phil Smallwood who took along his Greenheyes Farm Roadshow – which includes day old chicks!
"The only downside is there is never enough time to engage with everybody who visits," explained Danny.
"Hosting an Open Farm Sunday event is an uplifting experience. Exhausting but rewarding.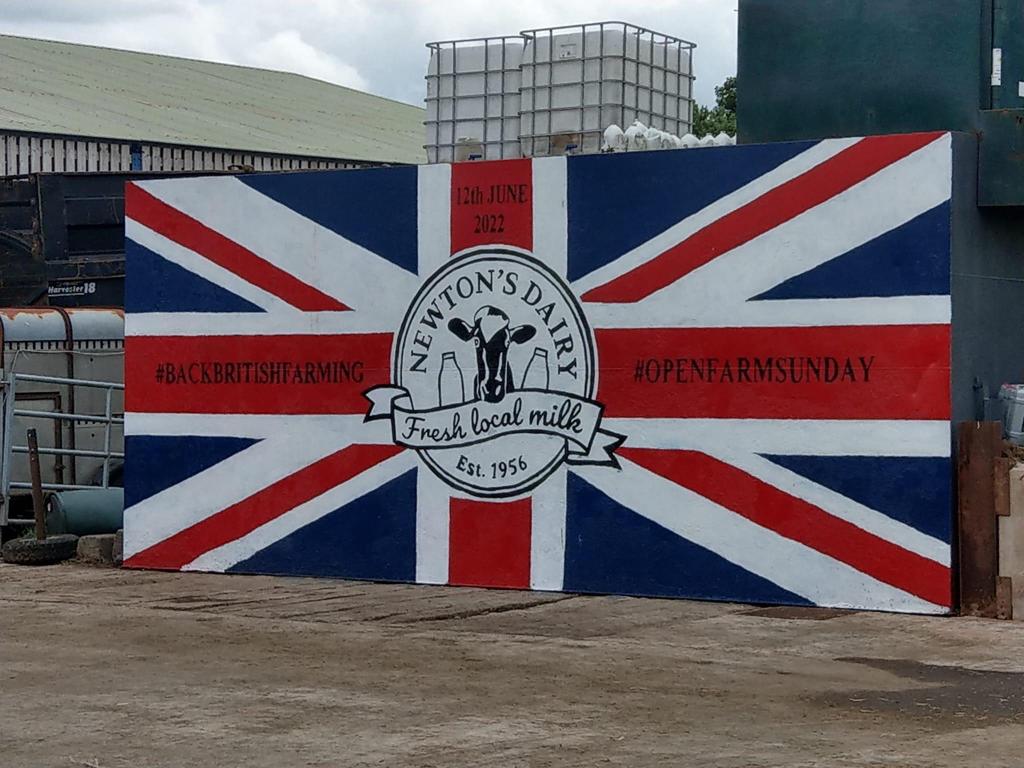 "Watching people's faces when they see a calf which was born only half an hour earlier is special. One thing I have learnt is that it's people my age, in the thirty and forties bracket, who have been failed when it comes to learning where their food comes from. It's always the parents and not the kids who ask all the questions."
Danny's advice for any farmers considering taking part next year.
"Definitely do it. It's demanding work but you are in control. You can make the event as large or as small as you like. And if you are in doubt perhaps help out at a nearby farm's event first so that you can pick up useful pointers and get ideas. Your help will always be appreciated. My friends really took the pressure away from me and ensured our open day was successful and stress free."