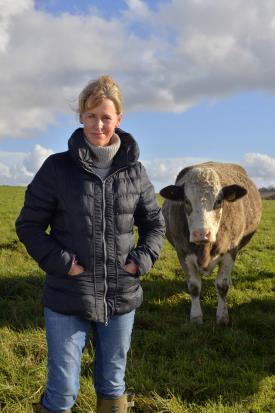 Minette grew up living and working on-farm, with no succession tenancy available.
It wasn't until 1998 that she was able to secure a long-term Farm Business Tenancy. She built the business from nothing to over 300 head of stock; with a herd of pedigree Hereford cattle running alongside a herd of 100 Simmental cross suckler cows, she specialises in selling premium store cattle.
She runs a diversified, mixed farming business that includes horse livery, a wedding and corporate events venue, and a catering business specialising in home grown produce, and now employs two full time and up to 20 part time staff. Minette co-founded the campaigning initiatives 'Ladies in Beef' and the 'Great British Beef Week'.
She has been an NFU member from grassroots through to County Chairman; she served as Wiltshire's Council delegate and also as Regional Board Chairman for the South West. Minette has also been a member of NFU Governance Board and the agricultural representative on the SW Environment Agency Flood and Coastal Committee. She is also a focus writer and is regularly interviewed for local and national media.]
On Twitter: @barford100