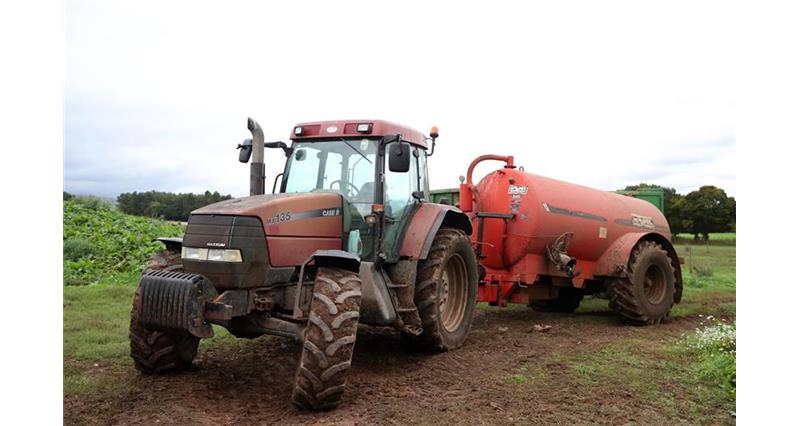 The Green Futures 2019 programme concluded in early March, writes our environment adviser Simon Fisher.
These are always a worthwhile briefing on anything from BPS inspections and what to watch out for to pollution control and water quality. Thank you to the Farm Advisory Service, Environment Agency and water companies in the region for your valuable input. They talked about lots of issues that can and do go wrong, costing farm businesses too much money. Fans of the Archers will be listening to Brian Aldridge's woes in that respect at the moment!
This year the Environment Agency (EA) report gave us a regional overview of pollution incidents. Whilst there are issues, particularly with waste, slurry and oil, it was good to see the level of agricultural incidents below the national average. A good direction to be going in, but there is no room for complacency. It is a widely accepted fact that prevention is better than cure. It's much easier and cheaper to deal with the source of pollution than the aftermath.
Read more: Good turnout for Green Futures 2019
A useful process to go through on a rainy day is to look at your farm, identify the SOURCE of potential pollution and the PATHWAY of how it gets into the RECEPTOR (like a watercourse); a simple model that allows you to plan away from pollution incidents.
Some EA key messages also involved highlighting anecdotal reports of the inappropriate use of highly readily available nitrogen materials (i.e. AD digestate and slurry) before cereals in the autumn with no apparent crop need. This is both a breach of NVZ rules and Farming Rules for Water. Let's just say we have been warned and the EA will be looking for evidence over coming seasons.
The other issue raised was about gypsum. While virgin gypsum is not waste, recycled it is a controlled waste (permits required). This is generally a quality issue with, for example, recycled plasterboard gypsum full of nails, hinges and foil that I would not want to see spread on my land.
Clean up is expensive with £100,000 quoted in the example given. Buyer beware has to apply to this and other instances like plasterboard backing and wood being used for livestock bedding. This reminds me that the NFU has a useful checklist on land spreading waste, designed to minimise both the risk and the cost at NFUonline.com - search for 'land spreading waste checklist'.